Georgia's best solar eclipse viewing spots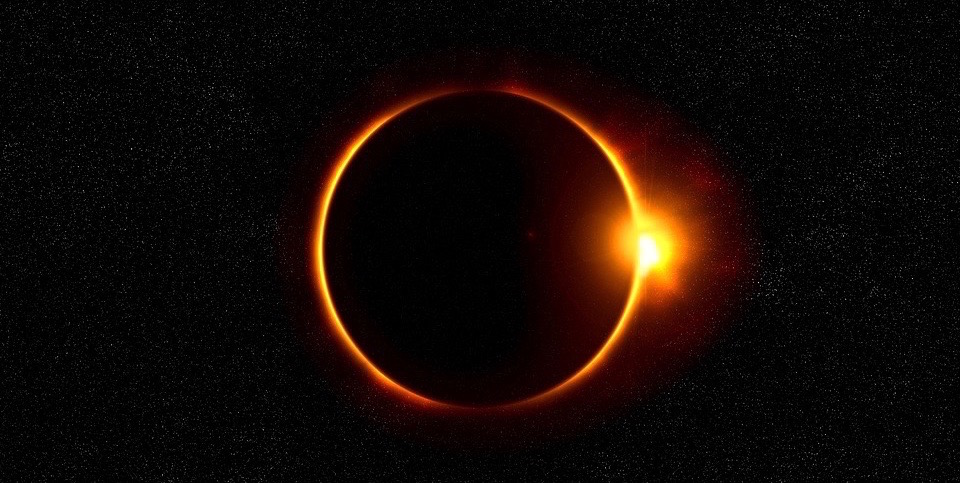 For the first time in nearly three decades, a solar eclipse will be visible from the U.S. on Monday, Aug. 21. The totality of the eclipse, where the moon passes in front of the sun and completely covers it, will clip the northeast corner of our state, making it a prime location for viewing. Rabun County is even billing itself as the Solar Eclipse Capital of Georgia.
Eclipse viewers will experience about two and a half minutes of darkness, much like dusk. At most places, the eclipse's peak time is around 2:35 pm, with the pre- and post-eclipse period lasting from about 1 p.m. to 4 p.m. To safely view the eclipse, everyone will need special eclipse glasses or viewers available at many of the viewing locations and online (though many outfits and retailers have sold out). These block the intense rays of the sun that can damage eyes. (For more information on safe viewing, see the National Aeronautics and Space Administration (NASA) Total Eclipse site.)
Georgia's best spots for viewing this historic event are:
Blairsville and Brasstown Bald
Blue Ridge/McCaysville
Dillard/Tallulah Falls/Clayton and all of Rabun County
Helen/Cleveland
Hiawassee/Young Harris
Toccoa
Rabun and Union counties have organized a variety of weekend activities leading up to Monday's big event. For more information about everything from bluegrass music to wine tastings to golf tournaments, visit: http://explorerabun.com/total-eclipse/ and http://www.visitblairsvillega.com/explore-blairsville/solar-eclipse-2017/
If you're in Atlanta and you can't make it to northeast Georgia, you can still see a partial eclipse. Viewing venues around the metro area include:
And for those who prefer to stay on the couch or at their desks, you can view a live stream of the eclipse at https://www.nasa.gov/eclipselive.