Water gun creator honored for diversity leadership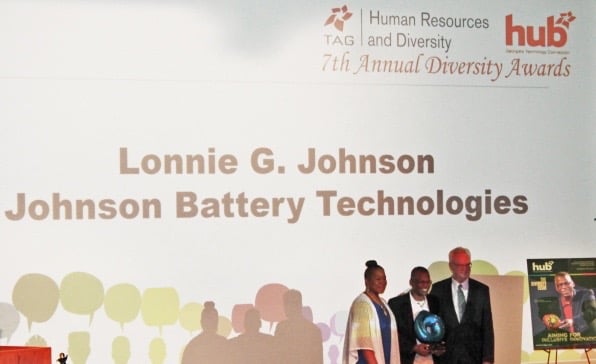 Lonnie G. Johnson is not only a skilled engineer and creator of the popular Super Soaker water gun, he's also the recipient of the 2017 Technology Association of Georgia (TAG) Diversity Leadership Award, TAG's highest honor. Johnson received the recognition for his work to create an inclusive environment for innovation in our state.
As founder and president of Johnson Battery Technologies, he holds more than 100 patents and is currently developing the next generation of battery technology – a lithium battery that can work in very high temperatures without bursting into flame or exploding. He was among individuals in nine other categories recognized at TAG's 7th Annual Diversity Awards ceremony, which was sponsored by Google, Manhattan Associates, SunTrust Bank and Turner Broadcasting System.
Photos of Lonnie Johnson courtesy of TAG.