Augusta|Richmond County: A Titanic Transition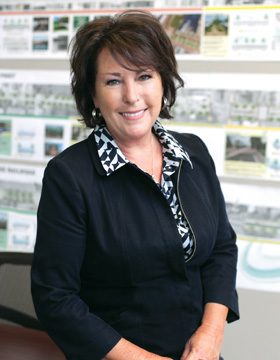 The Unisys name glows from a tower above the Riverwalk, diners congregate on restaurant patios and vacant storefronts display "under contract" signs on a weeknight in downtown Augusta.
Government interest, industry, small businesses and millennials are fueling this intown revitalization as the Augusta region transitions from manufacturing to a knowledge-based economy.
Of the region's 241,223 employees, Richmond County has 78,540 workers, according to 2016 data provided by the Augusta Economic Development Authority. But it's bracing for more, with an expected surge in jobs and training opportunities.
In 2018, the state plans to open the Hull McKnight Georgia Cyber Innovation and Training Center, a $62-million partnership between the Georgia Technology Authority, Fort Gordon, the National Security Agency and Augusta University to support academia and industry.
Its location adjacent to the Augusta University Riverfront Campus is spurring substantial growth in hospitality, housing and dining as well as a growing corporate presence, says Sue Parr, president and CEO of the 1,200-member Augusta Metro Chamber of Commerce.
"We're starting to build our brand as a … cyber-deep community," Parr says.
With U.S. Army Cyber Command moving its hub for cyberspace operations to Fort Gordon and investment by companies in the private sector, the cyber industry in Augusta could grow to $1 billion a year, according to projections commissioned by the Augusta Economic Development Authority.
"It's affected our economy in a number of ways, from residential, retail and commercial investment all the way to … education being effective so that we truly have a curriculum opportunity to grow and develop the workforce here," says Augusta Mayor Hardie Davis Jr.
As the U.S. Army Cyber Center of Excellence, Fort Gordon operates the military's largest communications and cyber- security training centers and has an annual economic impact of $2.26 billion. With the relocation of Army Cyber Command and the construction of a proposed new cyber campus, Fort Gordon could be the home for all Department of Defense cyber forces training, says Tom Clark, executive director of the Central Savannah River Area (CSRA) Alliance for Fort Gordon.
More than $211 million in construction is ongoing at Fort Gordon, which is the region's largest employer. Another $1.4 billion in projected upgrades, renovations and construction, including a new Cyber Campus, are expected at the installation over the next 10 years.
Between now and U.S. Army Cyber Command's arrival in fiscal years 2019 and 2020, Fort Gordon anticipates an additional 5 percent growth, or 1,200 more personnel and 1,570 family members, including 470 school-age children, according to the alliance's data.
---
Changing the Landscape
In Augusta's central business district, the chamber estimates that at least 1,000 new jobs will be added in the coming years.
Downtown has about 1.3 million square feet of office space, of which 76 percent was occupied in spring 2017, according to the Downtown Development Authority of Augusta.
"We are seeing a record number of real estate transactions now," says Margaret Woodard, the authority's executive director. "We're seeing an increased interest in office space. Developers from outside the state of Georgia are calling and are interested."
Growth in the defense and civilian cyber industry and the Augusta Convention Center expansion fueled the need for more hotel rooms downtown, says Barry White, president and CEO at the Augusta Convention and Visitors Bureau (CVB). Two new hotels downtown – a 120-room Hyatt House and 120-plus room Marriott or Starwood property – could open as early as 2018. A SpringHill Suites and Residence Inn are also under construction along I-20 outside of the downtown area.
Army and private sector investment join taxpayer-funded initiatives, namely $100 million in projects for downtown Augusta through a 1 percent Transportation Special Purpose Local Option Sales Tax (T-SPLOST). In the next 18 to 24 months, seven downtown T-SPLOST projects are expected to break ground, Parr says.
The most visible changes are expected on Broad Street – downtown's main business district – and 13th Street, which crosses the Savannah River into North Augusta, S.C. The Augusta GreenJackets, a minor league baseball team, is playing its final season in Augusta and will move to an approximately $175-million ballpark village in North Augusta next year. GreenJackets owner Jeff Eiseman still expects to benefit from Augusta's growth.
"We knew that Augusta is a sleeping giant. [We thought], sooner or later, Augusta is going to get out of its own way and the economic engine is going to take off," Eiseman says. "We're starting to see those signs."
On Broad Street, projects include completing the boulevard design from 10th to 13th streets, creating a plaza-like, three-block festival focal point, buffered bike lanes and elevated walkways, swales and performance platforms in the median. Park-like features are aimed at attracting more visitors and residents seeking an urban lifestyle, Parr says.
Plans call for 13th Street to have a gateway arch highlighting the central business district and the medical district. Parr says that improvements will dramatically change the walkability, while well-defined street parking will benefit business.
As Augusta grows, the chamber also has launched a housing task force to examine new and infill construction opportunities in the urban areas. In Richmond County, new home sales accounted for 23 percent of the market as of March 2017, compared to 45 percent in March 2007, according to data from Blanchard and Calhoun Real Estate Co. Inventory shrinkage can be attributed mainly to increased development costs (40 percent from 2011 to 2017) and scarcity of lots, says Andrea W. Bowles, Blanchard and Calhoun's director of relocation services and 2017 Greater Augusta Association of Realtors president.
Although inventory has decreased, Bowles says it hasn't had a negative impact on sales. Total real estate sales in March 2017 were 27 percent higher than they were five years ago, and average days on market have decreased 11 percent during that period. The average home sales price in Metro Augusta is $155,000, and average per square foot costs continue to rise, she adds.
---
Expanding and Innovating
EDTS, a managed information technology and cybersecurity firm founded in 1999 in Augusta, is the first tenant in the 500,000-square-foot Augusta Cyberworks, created around downtown's former textile mill, Sibley Mill. EDTS moved its headquarters this summer and plans to add at least 100 IT and cybersecurity workers in the next three years, says founder and CEO Charles Johnson, who is also chair of the chamber's new cyber and technology committee.
"I'm an Augusta native. We chose to move downtown to be part of that economic revitalization. We chose to stay downtown with our move to Sibley Mill," he says. "Anytime you have that type of investment into the community as far as what the governor is doing and just the influx of people coming in … it's great for everyone involved."
The old mill is being repurposed into a 10-megawatt regional data center and should be complete within 24 months, says James Ainslie, CEO of Cape Augusta Digital Properties, which is developing Augusta Cyberworks.
"It is going to make a tremendous impact in Augusta and is an important part of all the cyber-related investment that's coming on board," says Dayton Sherrouse, executive director of the Augusta Canal Authority, which purchased Sibley Mill in 2010 and will operate the hydropower plant inside the mill to provide electricity and water for the data center.
Unisys plans to locate 700 workers at Discovery Plaza by 2019, with the potential for more after a recent announcement to close its Rochester, N.Y., facility, says Walter C. Sprouse Jr., executive director of the Augusta Economic Development Authority of Richmond County.
ADP, which came to the area in 2008 with plans to hire 1,000 people and establish a critical cybersecurity response center, recently announced it will expand with another 500 workers.
"We're making sure that we take those steps [so] that we are going to be a major team player in the months and years to come," Sprouse says, of the collaboration between private and public efforts to grow the region's technology sector.
In the manufacturing sector, Textron, the maker of E-Z-GO golf carts and the area's largest manufacturing employer, plans to create up to 400 new jobs with an expected $40-million capital investment in a new facility, located less than 1 mile from its existing operations in Augusta. Sprouse adds that professional turf-care equipment manufacturer Jacobsen is also combining with Textron, adding another 150 new jobs in Augusta.
---
Filling Local Needs
The state's new cyber innovation and training center will bring government, academic and industry partners together to solve workforce needs throughout the state.
"We'll be able to have a very robust education engine that will allow us to train professionals for many generations to come," Mayor Davis says.
In 2016, an estimated 5.3 percent of the Augusta area's employment, or 12,716 jobs (including those at Fort Gordon), were cyber-related positions, which generally are higher paying. A study underway by the Augusta University Cyber Institute and graduate students in public administration hopes to determine how cyber and IT jobs will grow in the next few years, average salaries and needed skills. The average cyber wage in the Augusta area is about $76,500, according to data from the U.S. Bureau of Labor Statistics.
"These are very, very exciting times for us," says Joanne Sexton, director of Augusta University's Cyber Institute, which will operate the state's center.
The two-year-old Cyber Institute has about 500 undergraduate, graduate and professional certification students focusing on subjects like information security management, computer science and cyber operations.
The Cyber Institute's growth matches with overall enrollment growth at Augusta University and technical training centers like Augusta Tech, where about 50 students recently graduated from the state's first applied sciences cybersecurity program.
When UMBC (University of Maryland Baltimore County) Training Centers opens this fall in Augusta Cyberworks, its "cyber warrior" program – currently seeking accreditation from the Georgia Public Education Commission – will provide subsidized training for veterans, with a job placement component.
"We see Augusta as being a training destination for cyber," says Ainslie, a technology entrepreneur from South Africa who moved to Augusta three years ago. His company has signed a contract to purchase the former King Mill, another $40 million to $50 million investment that could add a data center and possibly 250 market-rental apartments, he says.
Just down from the old textile mills, a proposed river destination center is part of the CVB's Destination Blueprint, a 5- to 10-year tourism plan. The center would include a water shuttle, kayak excursions, and watercraft and boat rentals. Visitors to the area have an annual economic impact of $509.4 million, according to CVB data. The CVB, which plans to open a new visitor center downtown in 2018, has shifted its marketing strategy to attract millennials.
The excitement about downtown has local businesses considering expansion as well.
John and Pat Curry started Buona Caffe Artisan Roasted Coffee in 2010, followed by a coffee bar on Central Avenue in 2013. Customers range from Fort Gordon employees to college students to executives with companies such as Unisys.
"We've seen an influx of people from all over the country coming into Augusta, and a lot of these people are coming from parts of the country where they're accustomed to a really high coffee culture," Pat Curry says.
Buona Caffe, which also provides coffee for local businesses, companies entertaining during the Masters and the Governor's Mansion in Atlanta, is looking at a second downtown Augusta location.
"People say if all of this comes about, Augusta can refer to itself as the Silicon Valley of the Southeast," Sherrouse says. "It's a pretty bold statement, but I think [it] emphasizes all of the excitement everyone has."
---
LOCAL FLAVOR
New Overtures
Symphony Orchestra Augusta is polishing an abandoned downtown Augusta theater for its new home.
The Miller Theater is scheduled to open in late 2017, after a $23-million restoration project to fix disrepair and transform the acoustics for modern needs. The Broad Street concert hall was built in 1940 as a movie and vaudeville house and closed in 1984. It sat empty for nearly 20 years, suffering water damage due to a leaky roof. In 2005, Augusta businessman Peter Knox IV purchased the theater with the idea of restoring it as a performance space.
In 2008, Knox offered the theater to Symphony Orchestra Augusta. Following three years of consultants and restoration estimates, the Symphony Board of Directors accepted the gift. Thanks to a capital campaign, Special Purpose Local Option Sales Tax (SPLOST) funds and historic preservation grants, restoration of the Miller Theater began in 2016.
When the 1,300-seat, multi-use performance space opens, it will join a group of venues in what some call Augusta's arts and entertainment district, says Anne Catherine Murray, executive director of Symphony Orchestra Augusta.
Across Broad Street, there's the Imperial Theatre, with more than 800 seats. The Augusta Entertainment Complex, a couple of streets over, includes The Bell Auditorium, which seats up to 2,600, and James Brown Arena, which has 7,800 seats.
"I think it's huge for the cultural revitalization [and] economic revitalization of downtown," Murray says. "People will be very surprised when they walk through those doors and see this beautiful Art Moderne theater that has been brought back to life and every attention to detail has been paid."
The historic venue will host events including concerts, stage performances, films, community events and rentals.
"That's a perfect example of a facility that's going to host events, which are not only beneficial to the residents but are also beneficial to the visitors," says Barry White, president and CEO of the Augusta Convention and Visitors Bureau.
Once the marquee is lit again, Murray hopes the Miller Theater will not just be an example of historic preservation but will attract restaurants and residents to this portion of downtown.
"There is a continued demand for residential living downtown," she says. " This will be another reason for people to want to reinvest in those structures that are sitting vacant." – Lori Johnston