Georgia Chamber honored as Chamber of the Year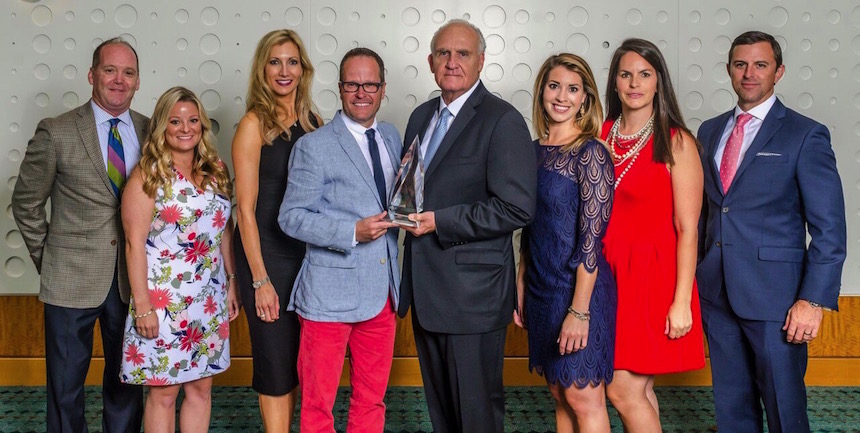 Congratulations to the Georgia Chamber of Commerce for being named 2017 State Chamber of the Year by the Association of Chamber of Commerce Executives (ACCE) at its recent annual convention. The honor is the nation's only one that recognizes a chamber's leadership role in its communities. To earn the award, the Georgia Chamber made a demonstrated impact on community priorities, including business development, transportation, education and quality of life.
In addition, Ian Rutan, the Georgia Chamber's sales director, and Kate Coffey, senior account executive, were given Lifetime Achievement Awards for reaching sales goals. The Georgia Chamber also received additional awards in communications.
The Georgia Chamber of Commerce is the state's largest business organization, representing all counties and more than 500 industry sectors. Its mission is creating, keeping and growing jobs to make Georgia a leading state for business.
Photo by ACCE. Pictured left to right: Ian Rutan, Georgia Chamber sales director; Kate Coffey, Georgia Chamber senior account executive; Christy Gillenwater, president & CEO of the Southwest Indian Chamber of Commerce (a former Chamber of the Year winner); Chris Clark, Georgia Chamber president & CEO; Mick Fleming, president of ACCE; Kelsey Moore, Georgia Chamber economic development and special projects director; Sarah Rettker, Georgia Chamber investor engagement manager; and John Cushnie, Georgia Chamber senior vice president of investor engagement.