Economy: Growth in Gainesville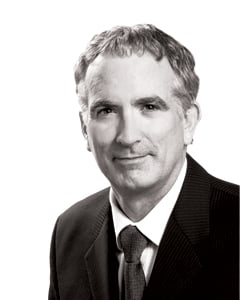 Gainesville's recent economic performance has been outstanding: 5.3 percent job growth in 2015 and 3.2 percent in 2016. Even better, the area's economic prospects are excellent, though job growth will continue to slow. Expect Gainesville-Hall County to add about 2,700 jobs – a 3.1 percent gain – this year and 2,400 jobs – a 2.7 percent gain – next year. This means that over 2017-18, Gainesville will be the state's fastest-growing metro area.
Gainesville's success reflects many factors, including the large number of expansion projects announced over the last five years; a manufacturing renaissance; growth of the medical, educational and tourism industries; favorable demographics; more leverage from the housing recovery; and strong growth in neighboring counties, especially Forsyth, north Fulton and Gwinnett.
Gainesville's economic developers have done a great job encouraging existing businesses to expand as well as recruiting new companies. Manufacturers including Kubota, Mars Wrigley Confectionery, Jinsung TEC and Mincey Marble all have expanded locally. The high economic multipliers associated with these expansions spread the benefits to people working in other businesses as well.
Recent expansions outside of manufacturing include logistics/distribution company Tatsumi Intermodal, risk management firm Lowers Risk Group and health IT company ProCare Rx. The gradual build out of these economic development projects will provide a powerful tailwind to the region's overall economy in 2017-18 and beyond.
Gainesville is also a major post-secondary education hub, which generates large direct economic impacts. Each semester, the University of North Georgia, Brenau University and Lanier Technical College add newly minted talent to the supply of workers that businesses need to expand. Lanier Tech's new campus, set to open in January 2019, will only increase that pool of well-educated workers.
Hall County's long record of above-average population growth supports the expansion of businesses that sell goods and services to households. In addition, spillover effects of strong economic and population growth in neighboring counties bode well for Gainesville-Hall County. One out of every eight employed residents of Hall County works in Gwinnett County.
The housing market will continue to improve. As of late last year, existing home prices were only 7 percent below the previous peak value, and on average, existing home prices will fully recover in early 2018. Homebuilding is also on the upswing. Single-family homebuilding will see a boost, but multi-unit homebuilding will decelerate. Still, with the 15,500 jobs added between 2011 and 2016, the 5,100 jobs expected in 2017-18, very strong population growth and still-affordable mortgage rates, the industry will continue to grow.
Sustained increases in home prices will boost small business activity in Gainesville, and small businesses will contribute more to Gainesville's growth than in recent years. That's because small businesses often use their homes as collateral to borrow funds for start up and expansion, and home equity will be more available to finance such loans in 2017-18.
The economic structure of Gainesville is heavily tilted toward manufacturing, which makes the area much more cyclical than either the state or the national economy. Manufacturing will continue to support job growth, but the push to growth is unlikely to be as strong as it was earlier in this business cycle.
Another reason job growth will slow is that workers are increasingly scarce. At an estimated 4.1 percent as of April 2017, Gainesville's unemployment rate is among the lowest of the state's metropolitan areas. In many ways that is a great problem to have, but it is getting more difficult to fill open positions. That scarcity of workers will slow the expansion of existing firms and make it harder to attract new companies. Fortunately, Gainesville's location allows employers to tap into Atlanta's vast labor pool.
While Gainesville's future is promising, there are two area-specific worries. A trade war, which I do not expect but which could result from national trade policies, would be very tough on Gainesville because of a high dependence on international trade. Exports account for almost 18 percent of the county's GDP. In comparison, in the Metro Atlanta area, exports account for only 8.6 percent of GDP.
A second concern is that the stricter enforcement of U.S. immigration laws will hit Gainesville harder than the nation as a whole because unauthorized immigrants account for 10.1 percent of the city's population – compared to only 3.5 percent of the U.S. population.
Despite these areas of concern, in general, the economy in Gainesville is looking good.