Open for Global Business
Strong international relationships support the state's favorable trade climate.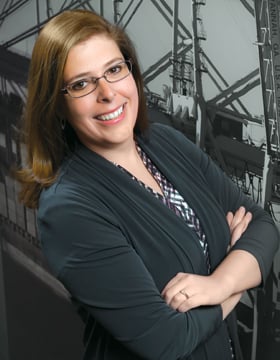 If your next-door neighbor owned a car dealership, you might turn to them first when you needed a new vehicle. Or if you decided to try your hand at keeping beehives in your backyard, you might offer your neighbors first choice at that locally produced honey.
Now imagine that with dollars attached. Big dollars.
That's a little what it's like when it comes to international trade and Georgia. In 2016, the state's exports pulled in more than $35.5 billion, with $5.9 billion and $3.6 billion of that coming from our closest neighbors, Canada and Mexico, which rank No. 1 and 2 in terms of export markets.
Although exports are down $3 billion from 2015, Georgia maintained its rank as 11th in the country in exports. It's 7th in imports, and international trade accounts for $121 billion dollars overall in the state.
Across Georgia, more than 14,500 businesses, most of them small or medium-sized companies, are involved in exports. And that dollar amount supports about 200,000 jobs, according to the U.S. Department of Commerce.
"It starts with increased revenue for more global sales, and then maybe [a company] needs to buy a new piece of equipment or they need to hire an international sales manager," says Mary Waters, deputy commissioner of international trade for the Georgia Department of Economic Development (GDEcD). "Companies that are involved in export create twice as many jobs as companies that are only working in the domestic market."
It's only natural that Canada and Mexico are our top export markets, since proximity and two big infrastructure advantages – Hartsfield-Jackson Atlanta International Airport and the Port of Savannah – help deliver goods, people and services in a timely manner. There's a comfort factor, Waters says, in that those markets know and trust the quality of U.S. products.
When it comes to Georgia's third-largest market for exports, China, proximity isn't exactly a selling point. That's why it's so important that the state has "boots on the ground" in China in the form of an international trade representative who has been promoting Georgia and helping companies make connections for bilateral trade for 10 years. About 61 Georgia companies have operations in China, and Georgia imports more goods from China than any other country.
---
Oh, Canada
The trade relationship with Canada is long-standing. Our neighbor to the north has been Georgia's largest export partner for more than 20 years. Bilateral trade between the two accounts for $9.8 billion, and Georgia exports another $1.9 billion in services to Canada that isn't included in that figure.
And, says Canadian Consul General Louise Blais, it's not just that we sell each other goods and services. Most of what Georgia imports from Canada are components or raw materials that enter the supply chain and are used in advanced manufacturing.
"So we end up selling you high-quality material and parts that make Georgia competitive internationally," Blais says. "And because Canada is the No. 1 trading partner and No. 1 customer of Georgia, we're your No. 1 buyer of the finished product." But because it's components and not consumer goods, the relationship is a little behind the scenes, Blais says.
A part of that behind-the-scenes relationship could involve film production – or specifically post-production, everything that happens after filming or recording has taken place. That's not something you would traditionally find on an international trade list, although it counts as an export when a Georgia-based film takes in international box office dollars.
Georgia's place in the industry has exploded – in 2016, feature films and TV had a $7 billion impact on the state's economy, according to the GDEcD. Canadian companies have a longer history in the industry – a lot of TV and movie productions film in the Vancouver area, and Toronto is a hub for post-production – so Blais would like to encourage partnerships that will help Georgia-based productions reduce costs on post-production, and eventually grow the state's own post-production capabilities and provide opportunities for Canadian companies to expand offices in Georgia. That means more jobs. Ones that pay well.
The key is seeing each other as collaborators rather than competitors. "If Georgia can grow its post-production in partnership with Canada, because we're a little bit ahead there … that's great news for both," Blais says.
She believes Georgia has a number of advantages when it comes to international trade. And it's not just the state – some counties are "extremely forward thinking when it comes to global trade," through chambers of commerce and other organizations.
Georgia also benefits from having a number of consulates located in Atlanta, including Canadian, Mexican, Indian, German, Japanese, and U.K. and Ireland offices. Another plus is the Southeastern United States – Canadian Provinces (SEUS-CP) Alliance, a partnership that holds a three-day conference each year designed to increase business in both countries. This year's conference, held in Toronto this month, focuses on automotive, clean technology and information and communications tech.
As strong as Georgia's relationship is with Canada, there's more uncertainty now than in the past because of the Trump Administration's stated desire to make changes to NAFTA. But will it be tweaks or major revisions? Blais says Canada is open to discussing improvements to NAFTA in order to modernize the 22-year-old free trade agreement, and that uncertainty is bad for business.
"We're ready to sit down and discuss it, and we feel the sooner the better," she says, pointing out that Georgia exports far more to Canada than it imports.
"A state like Georgia has leveraged greatly the integrated supply chain that free trade created for the region," Blais says. "There is a lot at stake for the state. Whatever changes are made should be improvements, not things that will disadvantage this area and then cause disruptions in those supply chains."
---
Looking South: Mexico and Latin America
"A nice mix for business" is the way Santiago Marquez, president of the Georgia Hispanic Chamber of Commerce (GHCC), describes the atmosphere for international trade and business in the state. "I think Georgia gets it."
"It" is trade with Latin America. Mexico was Georgia's No. 2 market for exports and imports in 2016. Over the past five years, exports to Mexico have grown by 57 percent, according to GDEcD. Among the goods Georgia ships south are electrical and heavy machinery, paper and paperboard, automobiles and aircraft, kaolin and peanuts.
And it's not just Mexico. GDEcD's Waters says Georgia companies are very interested in selling to Latin American markets. It's easy to get yourself – or your products – there from here, thanks to the airport and the port. The business culture is similar, and there's a Georgia trade representative in Mexico, Colombia, Chile and Brazil.
The Georgia Hispanic business community also has a strong core of leaders who are willing to be ambassadors both as peers and in the larger community. Marquez says that, combined with the Atlanta-based Fortune 500 companies that do business globally, gives the city an international flair that helps recruit foreign direct investment and encourage sales in other countries as well.
Some of the best salespeople for the state of Georgia are the businesspeople themselves, Waters says. It's one thing for a marketer to talk about the advantages of doing business with Georgia companies. It's quite another to hear it from a peer.
"When you've got business owners that have seen their business grow and you've got international investors … telling other companies how great an experience they're having, that really shows benefit for us," she says.
As far as exports go, Marquez sees room for growth in Mexico, thanks to some political stability and a growing middle class. "There's more demand for quality goods," he says.
Could the elephant in the room wreak havoc on Georgia's exports to its Southern neighbor?
"I don't know where [NAFTA] is headed. I really don't," he says. "I'm not sure anybody really does."
But he's putting his faith in Georgia's political leadership and its many direct connections with the White House, from Secretary of Agriculture Sonny Purdue to Secretary of Health and Human Services Tom Price. "I've got to think that the [Trump] Administration is going to do what's best for the United States when it comes to business," Marquez says. "As we're exporting, we're creating jobs. Anytime we have economic activity that leads to job creation, we're in a good place."
---
China Ties
When it comes to Georgia's third largest market for exports, proximity isn't the selling point. In fact, there isn't a direct flight from Hartsfield-Jackson to China.
Instead, think … peanuts. In 2016, Georgia's peanut exports shot up 878 percent, due in part to problems with China's own crop and those of its other suppliers, Waters says. Peanut exports also grew to Vietnam, Colombia and Mexico.
But when those problems happened, China called on Georgia because a years-long marketing push around peanuts let buyers know immediately where they could turn. It's a strong story for Georgia, where agricultural exports have more than tripled since 2001.
Although no one's expecting another 800 percent increase this year, there are plenty of other opportunities. Like pecans, for example. Christopher Chan, chair of the Georgia-China Alliance, which encourages business exchanges and trade between Georgia and China, says that the Chinese love of pecans shows no sign of slowing down. That's great news for Georgia, which sends more than 75 percent of its total pecan production to China annually, according to the Georgia Pecan Commission.
But it's not just agriculture. As China has moved up quickly in the ranks of Georgia exports, the market has become diversified: civilian aircraft, wood pulp, medical devices and equipment, aircraft parts and tractors are all shipped to the East, Waters says.
"It's really a diverse mix of raw materials and commodities trade mixed in with Georgia's advanced manufacturing products," she says.
Chan agrees, noting that the potential for expansion in aviation is huge as China builds more airports. Right now, he says, people in China take a train to travel within the country – but that will change. "Soon they'll be able to take a plane to just about any part of China," he says.
Trade with China represents $22.4 billion, including $19.8 billion Georgia imported from the country in 2016. That figure puts China at the top of the list of nations Georgia imports from. Chan says the state does have advantages in increasing trade with China but needs to continue to increase its visibility.
Like Marquez, he stresses what a difference it makes for Georgia to be able to mobilize on all fronts – elected leaders, government agencies, chambers of commerce and most of all, executives. It's impressive, he says, especially in foreign direct investment, when the state could introduce a tire manufacturer, for example, to the head of Porsche Cars North America, which has its headquarters in Atlanta.
His personal plea, though, is for that direct flight from Atlanta to China. "If Delta rolled that out today, I think you'd see it filled up," he says.
---
Trade Winds
Although Georgia's exports did decline in 2016, Waters notes that may be a product of an improving economy creating a bit of a headwind. "During the recession, export growth was one of the only bright points," she says. "The strength of the dollar was favorable, so we saw a lot of export growth from 2011 to 2014."
But despite a stronger dollar now, there are plenty of places ripe for more trade. Take India, for example – it ranks 21st in terms of exports and 8th for imports, but it's a big player at the Port of Savannah, where cargo coming to and from India has increased by more than 50 percent in the past 6 years.
Sonjui Kumar, chair of the Georgia Indo-American Chamber of Commerce, says that since India is "second only to China as the powerhouse out of Asia," there are plenty of opportunities to increase trade and foreign direct investment. She says Georgia has a big advantage with the Indian Consulate combined with a sizable Indian population in Atlanta.
Waters says that services is another area that is "big for Georgia and getting bigger everyday." It's harder to quantify, since export numbers are all based on the dollar value of goods, not services. But service sectors that are strong in the state include design, construction and architecture, film, financial tech, and education and tourism.
As for uncertainty in trade policy at the national level, Kumar says the Georgia story is unified and upbeat. She recalls a trip to India in January where her message was "We know there's a change at the federal level, but [Atlanta] is still a welcoming city – the mayor, the governor, everyone has said that we are still open for business and we are not turning away trades."
---
Trade with China
• 61 Georgia companies have operations in China
• 64 Chinese companies operate in Georgia, employing more than 1,800
• Georgia leads the nation in the export of carpets and textile floorcovering, paper and paperboard, peanuts and plywood to China
---
Meeting the Challenge
Although 95 percent of customers and consumers live outside the U.S., fewer than 50 percent of American companies export. That's a huge missed opportunity.
But three small Atlanta companies didn't miss out in 2016, thanks to the Metro Export Challenge. Thirty-eight companies received grants of $5,000 to help them increase export activity; five came back for a second round, Shark Tank style; and three won more grants.
• Adventure Aviation, an aftermarket parts supplier with 30 employees, used the initial grant to go to new trade shows in Singapore and Morocco, coming home with $1 million in contracts – and winning an additional $20,000 in grant money.
• Pure Air Filtration, with 16 employees, attended the largest water treatment show in the world and nabbed sales leads from 49 countries. It won another $10,000 grant.
• United Sciences, whose 19 employees make 3-D scanning technology, launched pilot programs in Europe and tested its technology with a major aircraft maker. It won another $5,000.
It's all part of the Atlanta Metro Export Plan (MEP), a program designed to increase economic growth and create jobs through exports, in conjunction with the Global Cities Initiative and funded by the Brookings Institution and JPMorgan Chase. The Atlanta MEP – just one of the first phases of the initiative – is being implemented by a number of organizations, including the Metro Atlanta Chamber of Commerce and the Georgia Department of Economic Development (GDEcD).
Ania Lackey, senior director of global business development at the chamber, says small and medium-sized companies don't often realize the resources they have to help them with exports. In addition to the support from the GDEcD, there's now the Atlanta Export Portal. "It provides companies with resources on where they can get started, who should they be speaking with and more," says Lackey.
Another effort from the MEP is "Passports to Exports," a business roundtable where small companies can learn directly from their peers who are more experienced exporters. New exporters can ask questions and find out what worked and what didn't, says Lackey.
It's all part of the cycle of global commerce, which includes exports, imports and foreign direct investment. "That's really where we see the conversation going," says Lackey. "Every time you have a foreign company investing in Metro Atlanta, once they start growing they may become one of our exporters. The same goes for established exporters here. Eventually they may want to take the next step and invest in the foreign market."
While this year's Metro Export Challenge deadline was May 19, there's still lots of resources available to businesses interested in growing globally at atlantaexportportal.com. – Kenna Simmons