From the Publisher: Why We Need the Arts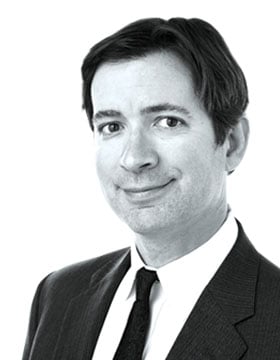 It's so easy to take the arts for granted. Sure there are plays, art exhibits and music concerts, but the arts also find their way into advertising, TV shows, restaurants and retail stores. And the arts most certainly play a role in education. Indeed, art is all around us, whether we realize it or not.
So when there's talk about defunding the arts – whether at the national or state level – it's time to revisit what they mean to the state of Georgia.
In the best of even the most technical and commercial of arts – that created by an uncredited team and not one single artist – there is still the unmistakable trace of the individual, who is usually channeling classical influences. Fine art and graphic art may be distinct, but they are inseparable. No matter how it's conveyed, art brings an element of truth and sincerity that connects with people.
Which is why I point out from a business and marketing standpoint that we cannot live without the arts. We would have no advertising and no consumers. Just as fine art is woven into the fabric of commercial art, commercial art is essential to consumerism.
In this issue you see several examples of how the arts boost the economy of Georgia communities by attracting people to local shops and restaurants and by creating jobs – more than 150,000 people in the state are employed in the creative industries. Similarly, public art, whether it's murals on the side of a building, a memorial of a city resident or a sculpture by a local artist, enhances the experience of a town and helps create a sense of pride and community identity for the town's citizens. And that encourages more business. (See "Artful Endeavors" on page 28.)
On a larger scale, there is still the need for creativity behind brand campaigns. Ads draw attention to products in a pleasing way. Consumers buy products not just for the contents, but also for the packaging, the image, the company's brand message.
While big-box retailers try to move consumers as quickly as possible through the aisles, smaller-scale retailers, restaurants and galleries make their reputation out of reversing that experience, using artistic touches to encourage people to stay and linger. A cluster of those businesses can turn a community into a destination.
Art also plays an invaluable role in the education of our young people. It's no secret that rhymes make it easier to learn facts and that art brings an element of fun to learning. Behind our brightest minds are the minds of our greatest teachers, where there is often an artistic element – a wink of humor and originality that sweetens practice and discipline.
Outside of my editor-in-chief role, I am also a painter. Art certainly helped me through the years, boosting my confidence and soothing difficult experiences. I can recall early memories of watching painters at art festivals in Dalton or my Uncle Ben Northcutt painting out in the fields of Young's Valley near Cedartown. I remember the mimes and clowns at Atlanta's indoor amusement park, The World of Sid and Marty Krofft; James Brown singing Junkyard Dog in Sanford Stadium and when the art of Howard Finster became a worldwide sensation.
For me, art is a source of local pride: the young R.E.M. headlining at the Fox Theatre; hearing The B-52's on the radio while in Germany; the rise of Collective Soul, Widespread Panic, Cat Power, Sugarland, OutKast, Usher, Bruce Hampton, Ludacris and Zac Brown to name just a few of our homegrown superstars.
At its essence, art is an extension of our individual identities, like our fingerprints. Our tastes define who we are and help us get along with others. The restlessness that artists bring to their own tastes also makes us restless, inspiring us to learn more about the world and ourselves, and connect with new experiences and new people.
I can tell you from growing up as an artist that it isn't easy; it takes tenacity, persistence and a peculiar self-loathing to pull it off. Similar experiences may or may not have shaped the above mentioned artists as they did me, but I doubt any would waver from my point that however underfunded, the arts programs and teachers I grew up with are what eventually made my art good, or in their case, great.
Furthermore, defunding the arts and removing it from our culture would evaporate our Georgia identities. We would no longer be the individuals we are, or have the artists and art that have made the state great. We may never have even had Georgia on our mind.