Open Streets Macon returns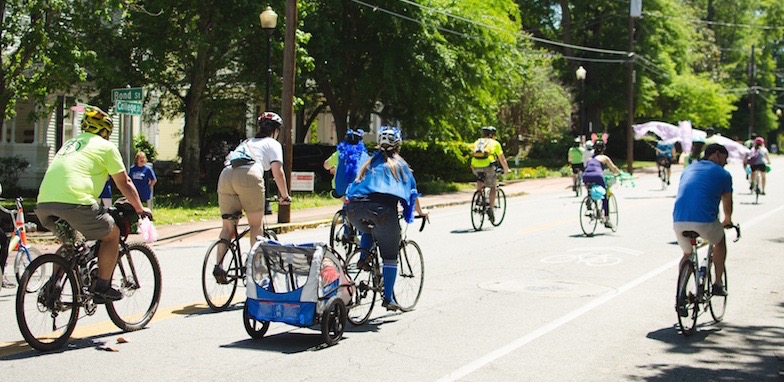 Open Streets Macon has been postponed until Oct. 1, 2017, due to bad weather forecast for this Sunday.
People will replace cars at the second Open Streets Macon this Sunday, May 21, from 2 p.m. to 6 p.m. Macon residents and visitors can bike, walk, skate and play games on 1.5 miles of car-free streets from the Washington Memorial Library to A.L. Miller Village. This year's route also travels through Mercer Village and offers a number
of food and drink options.
Open Streets Macon is free and people of all ages and abilities are invited to join wherever they choose. Kicking off the event is a bicycle parade, which begins at the intersection of College Street and Washington Avenue.
"As we work to become a more walkable, bikeable community, events like Open Streets Macon show people what can be possible … what can be done … to bring us into the 21st century of city living," says Macon-Bibb County Mayor Robert Reichert.
Open Streets Macon is organized by Bike Walk Macon, Georgia's first grassroots bicycle and pedestrian advocacy group, and supported by the Community Foundation of Central Georgia, Macon-Bibb County Parks and Beautification, Macon-Bibb County Urban Development Authority, Main Street Macon and NewTown Macon.
Photos courtesy of Bike Walk Macon.