Economy: Keeping A Steady Pace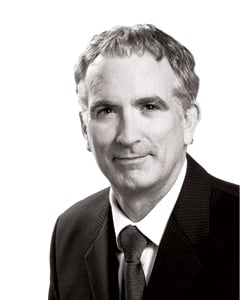 With extensive growth in cybersecurity operations at Fort Gordon, an increased focus on the life sciences industry and jobs created by other economic development projects, Augusta's economic outlook is promising.
This year, Augusta's employment will increase by at least 2 percent, or 4,700 jobs, about the same number as last year. The steady pace compares well to slowdowns expected at the state and national levels.
Thanks to the buildout of the U.S. Army Cyber Command, the focus on clinical healthcare and the education sector, an increasing proportion of new jobs will be high-skill, high-pay positions. Augusta is also a hub for telecommunications services and call centers.
The Georgia Medical Center Authority, established by the Georgia General Assembly to advance the life sciences through initiatives that create and retain biomedical jobs in the state, will use the expertise available at Augusta University to establish the area as a center for the rapidly growing life-sciences industry.
Clarks Hill Lake, the bass-fishing mecca that straddles the border between Georgia and South Carolina, will be an important factor in retiree-based and second-home development. Augusta Riverfront LLC will build a second downtown hotel adjacent to the Augusta Convention Center, which will provide additional capacity.
Fort Gordon is growing very fast and adds substantially to the area's supply of well-trained, skilled workers. Over the next few years, Fort Gordon will tap into the expansion of federal defense spending. The U.S. Army's 2013 decision to focus its cyber-related operations, development and training in Augusta shifted the regional economy onto a new, substantially higher and more prosperous growth trajectory, but the shift will continue to be gradual.
Some of that growth, such as the Cyber Center of Excellence, a training institution for cyberspace operations that is already operational, has begun. Late last year, the Cyber Command broke ground on its new headquarters, which will benefit the area's nonresidential construction industry.
In addition to the creation of more than 700 military and civilian jobs at Cyber Command, its relocation to Fort Gordon will draw military contractors to the region, such as IT support services company Unisys. Other defense contractors are opening offices and expanding operations, and such activities will intensify after Cyber Command becomes operational.
The state will also concentrate its cyber activities in Augusta. In January, Gov. Nathan Deal announced that the Georgia Cyber Innovation and Training Center will be built at Augusta University's Riverfront Campus to support the cybersecurity activity there.
Good prospects for Augusta's economy are also reflected in recent announcements of several major economic development projects, such as EdenCrete, which will establish its global manufacturing headquarters and create more than 250 jobs. Textron Specialized Vehicles will expand its presence with a new manufacturing facility that will require about 400 additional workers. ADP will expand its facility, creating 450 jobs over the next few years. Unisys will create up to 700 jobs over five years.
When it comes to housing, the outlook is good. Housing activity and home prices will be on the upswing in 2017, which bodes well for homeowners, builders, renovators and businesses that depend on consumer spending. The peak-to-trough decline in single-family home prices was 15 percent, smaller than that experienced by either the state or the nation.
But Augusta's home prices have been slower to recover. At the end of last year, home prices were still about 5 percent below peak, while prices have fully recovered at the state and national levels. Still, single-family homebuilding prospects remain good through this year.
My optimism for homebuilders and home prices reflects the number of jobs added last year, those expected this year and still-affordable mortgage rates. Sustained increases in home prices will also boost small business activity, which will contribute more to growth in 2017 than in recent years, helping to broaden the base of the region's impressive economic expansion.