Spotted in Georgia: SunTrust Park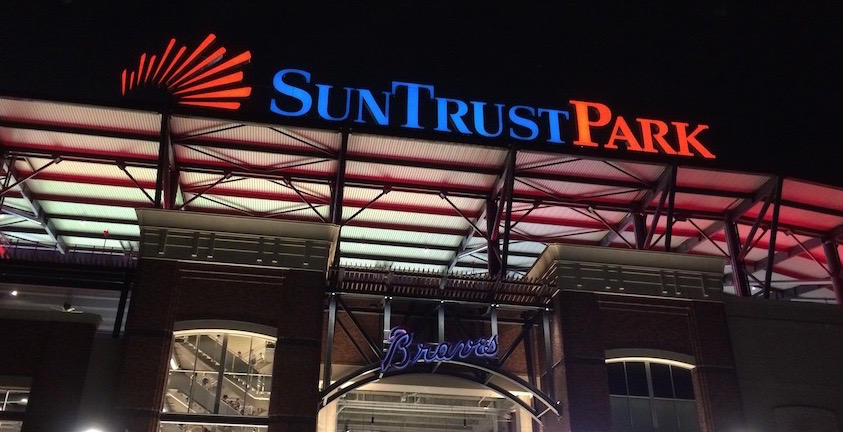 As they say in the South, you can't sling a dead cat in Metro Atlanta these days without hitting a story about SunTrust Park, the new home of the Braves that opened earlier this month. Whether it's about the parking, the traffic, the food or the Braves themselves, articles and information abound.
So, here's a few photos from my first visit to SunTrust Park last Thursday. The Braves lost to the Washington Nationals. Still, the park offers plenty to see and do. There are lots of food and beverage choices; a museum of sorts, Monument Garden, with photos and memorabilia of Braves past; our parking experience was good (Lot 25, easy in and out); and we had great seats behind home plate. All in all, not a bad way to spend a lovely spring evening.