Water Authority is Henry County Business of the Year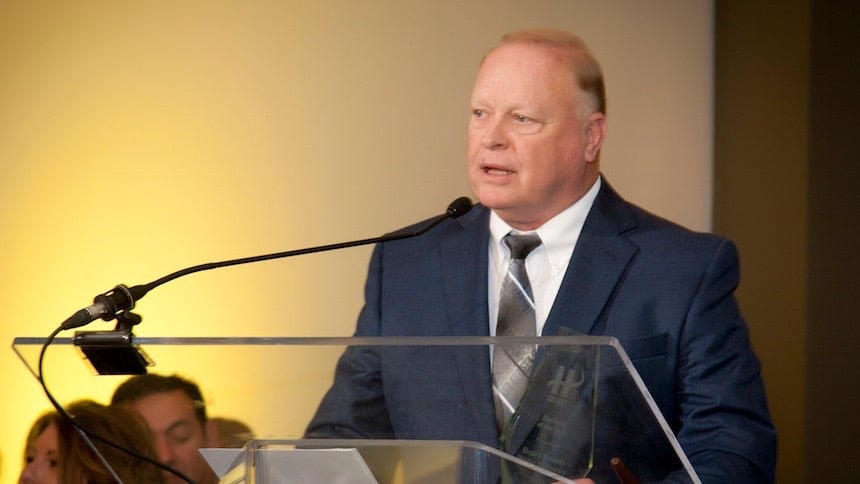 Government or even quasi-government agencies aren't generally known for being run like well-oiled machines. But the Henry County Water Authority is doing what it can to combat the stereotype. In fact, the HCWA, a quasi-governmental entity, is so well-run, it is the first utility or local authority to receive the Henry County Chamber of Commerce's Business of the Year award.
The award recognizes a local business that stands out among its peers in the business community, as a leading organization both in its approach to business and in its service to the community. Recipients must demonstrate excellence in overall business operations, including customer service, employee development and employee relations, site aesthetics, marketing, integrity, innovation and community contributions.
"The credit for this tremendous honor really goes to the employees of the authority, because of what they do every day for our community," says Lindy Farmer, HCWA general manager. "I also want to thank our board for providing the necessary resources for us to do our job according to the highest standards in the industry. Their leadership, along with the vision of past boards, has placed us in this enviable position."
The HCWA is integral in attracting business and industry to Henry County, say chamber leaders. Since 2014, the authority has reduced industrial and commercial impact fees to assist the county and Henry County Development Authority in attracting new industrial and commercial customers.
"By being recognized as the Chamber of Commerce 2016 Business of the Year, the Henry County Water Authority joins a distinguished group of members of the business community who have demonstrated excellence both in their primary product and in customer service," says David Gill, president and CEO of the Henry County Chamber of Commerce. "We are proud that Henry County's water resources were well managed during one of the highest growth periods in our country's history, while remaining poised to meet the water and sewer needs of present and future customers for years to come."
Photo: Lindy Farmer, HCWA general manager and longest tenured chief executive within the water industry in Georgia, addresses the Henry County Chamber of Commerce after receiving the 2016 Business of the Year Award.
Photo credit: Pro Studio.