Economy: A Sunny Forecast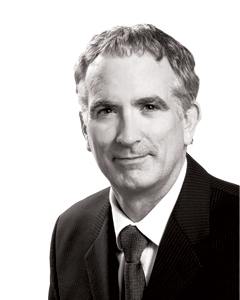 From military growth and tourism to new industry announcements and stronger home sales, there is much to celebrate in Columbus-Muscogee County, with nonagricultural employment expected to increase by 1.2 percent or 1,500 jobs in 2017.
The area's economy will do significantly better this year than it did in 2016 thanks to seven factors: (1) The stabilization of troop levels at Fort Benning, (2) faster growth of both the U.S. and Georgia economies, (3) the area's economic structure, (4) announced expansions by several existing companies, (5) Columbus State University, (6) a sustainable upturn in homebuilding and home prices and (7) more entrepreneurial activity.
The U.S. Department of Defense recently reduced the Army from 490,000 to 476,000 soldiers. As a part of that reduction, Fort Benning was slated to lose the 3rd Brigade but kept the Infantry Battalion Task Force, which limited the net loss to 2,852 positions. Those cutbacks were completed in mid-2016, and no additional cuts are expected in 2017.
In fact, there is some potential for growth at Fort Benning, including efforts underway to bring up to five Security Force Assistance Brigades, which would each add 530 personnel.
Columbus derives much larger-than-average shares of economic activity from the financial and leisure and hospitality sectors. Loan growth, rising asset values, the gradual unwinding of the Federal Reserve's unprecedented easing, recent wealth gains by many households, the high likelihood of financial deregulation and possibly even tax reform favor top-line growth for financial firms in 2017.
The hospitality industry also will do well. The fundamental drivers of business travel are positive: faster revenue growth will occur across most economic sectors; corporate profits will increase; and there will be more new business formation, expansion and relocation. Spending on business travel will rise as corporate staffing levels rise.
The prospects are very good for leisure travel. Household wealth will increase courtesy of rising home prices, more savings and higher stock market valuations, which gives people the means and confidence to spend more on discretionary leisure travel.
Plus, the list of local attractions is long and compelling, including the Chattahoochee RiverWalk, the Coca-Cola Space Science Center, the National Infantry Museum and Soldier Center and WhiteWater Express.
Many existing businesses have announced expansion plans over the next several years. Anthem will grow its existing customer care center, creating 450 new jobs by the end of 2017, and Convergys's new customer call center will also create 450 jobs.
Last year, Char-Broil began construction on its new global headquarters that will house 145 employees. Pratt & Whitney is investing $65 million into its Columbus Engine Center to perform maintenance on PurePower Geared Turbofan engines. In 2015, Eastman Kodak announced a $28-million expansion to make its SONORA printing plates; and Path-Tec will build a new facility and double its workforce over the next three to five years, creating 100 new jobs.
Columbus State University, a pillar of the local economy, will be a major source of economic growth. Over the last five years, its economic impact on the Columbus MSA has increased by 16 percent, from 2,600 jobs to more than 3,000 jobs.
The housing bust was less severe in Columbus than for the state as a whole, but it lasted much longer. With recent and projected job growth, expect a modest upturn this year.
What about home prices? The decline wasn't severe, but home price recovery has been weak. From peak (first quarter of 2008) to trough (second quarter of 2014), single-family home prices declined by 16 percent, but are now slowly recovering. As of the third quarter of 2016, single-family home prices remained 12 percent below their peak. At the state level, home prices have fully recovered.
In 2017, both home prices and new home construction activity are expected to increase based on the jobs added in 2016, the 1,500 jobs expected in 2017, stability at Fort Benning and still affordable mortgage rates.
Sustained increases in home prices will boost small business activity. That's because business expansion and formation requires cash, and the typical entrepreneur obtains the funds needed to start or expand their business by borrowing, using their home as collateral.
The bottom line is that the area's prospects for growth are improving, and there's considerable upside potential for Columbus to do even better than the forecast suggests.