Sustainable Georgia:Making Hard Choices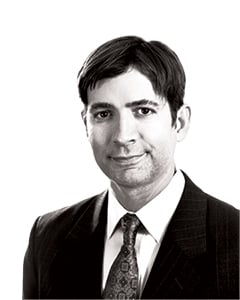 We may be split down the political middle, but it's for sure been a banner year of anti-government and anti-establishment sentiment. In the confusion of issues that have emerged, I see a subtle but clear return of a trend that can best be described as anti-environmentalism.
It's an awkward name for an awkward movement that goes back years in the business world – who doesn't hate having to meet regulations to build properties and make products? Nowadays, however, sustainability is market-driven and consumer-oriented, albeit with no shortage of regulatory confusion.
But there is a better name for it, which is denial – directed at abstract concepts like global warming, which has caused real-life results like rising sea levels. Global warming isn't something you can touch. It's real enough, however, that state employees aren't allowed to use the term climate change or reference studies with that term in the title in North Carolina or Florida. It's a GOP elephant in a shrinking shoreline room.
When people know they're wrong, they lash out with cries of conspiracy or cover-up. Nowhere is this more obvious than in the South, where, as I have noted before, entire economies depend on lax environmental standards, making parts of our region a dumping ground. People don't want to lose their jobs or the balance of taxes that results in outside money for chemical plants and landfills pouring in to pay for local services. It's a denial dilemma that has translated into national ramifications.
But it's also a reality that people want cleaner products and cleaner companies with better reputations. It's happening regardless of what state workers are allowed to talk about.
As we see the shuttering of more coal-fired power plants, solar is increasingly being deployed on the ground, with new energy jobs that can indeed reach the numbers to replace old energy jobs. It's not too late to fit those two pieces together. There are transformative opportunities within the new energy industry, which is still in its infancy.
Is the train derailed? Time will tell if the new president can indeed prevail upon utilities to go back to clean coal, which was a disaster for Georgia Power parent company Southern Co. in Mississippi, with natural gas clearly the energy source of choice. But if federal subsidies for solar are rolled back, companies could lose interest in the Georgia market, where electricity rates are already low.
If nature plays its course, however, more sustainability rules will emerge regardless of executive decisions. Social policy, too, may shift to a local level – with the collapse of the Opportunity School District amendment in Georgia and a potential rollback of the Affordable Care Act, other strategies will be needed to fight poverty and fix broken systems. These problems aren't going away.
I see some hope for Georgia's sustainability future in our state reptile, the gopher tortoise. No, it's not a turtle that looks like a gopher. But it is a cute critter that is dangling on the verge of becoming an endangered species.
This is a keystone species whose value to the ecosystem and our biggest industry – agriculture – may be too abstract to grasp. But if it does become endangered, it could be like the Apalachicola oysters on the Gulf to our state's water supply over the last two decades – a major lodestone. As Georgia Chamber President Chris Clark said to me, our statewide economy could be at stake.
State and business leaders are working with nonprofits like The Trust for Public Land and even our military bases to prevent this from happening. One of our biggest agriculture players, the forestry industry (including Plum Creek Timber, now part of Weyerhaeuser, and CatchMark Timber Trust), is also on board; so is Georgia Power, which works with the Georgia Department of Natural Resources to keep transmission line corridors tortoise-friendly. Our solar industry, too, must adjust to accommodate this critical species.
There are many reasons for protecting the gopher tortoise and not slipping into the complacency that led to the decline of the Apalachicola oyster, which is sad regardless of how it happened.
Georgia must continue to lead by example and remain a leader in sustainability trends, regardless of politics. We may not like it. But we get it.