Hank Huckaby receives Blanchard Award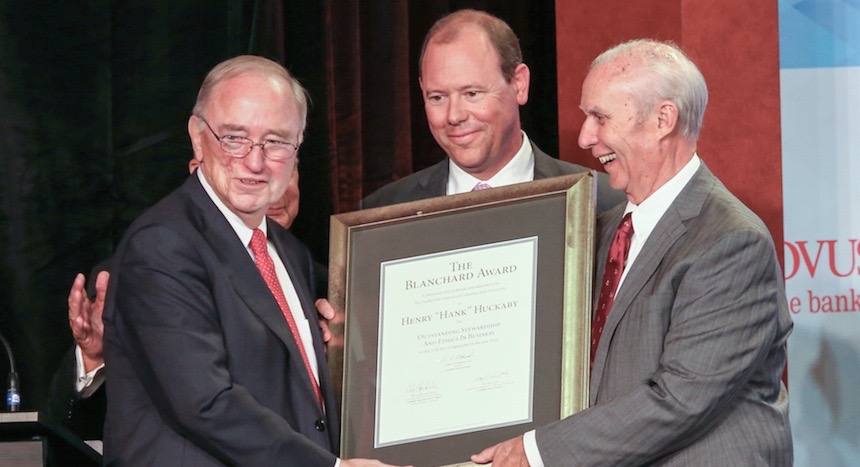 Georgia Trend's own co-editor in chief and publisher Neely Young presented the Blanchard Award for Outstanding Stewardship and Ethics in Business to retiring University System of Georgia Chancellor Hank Huckaby at this year's Jim Blanchard Leadership Forum in Columbus.
The award, established in 2009, was named after Jim Blanchard, former chairman and CEO of Synovus. The award recipient is selected each year by a committee led by William R. "Billy" Blanchard, president and CEO at Columbus Bank and Trust and son of Jim Blanchard.
Previous honorees:
James H. Blanchard, 2009
B. Franklin Skinner, 2010
Ray C. Anderson, 2011
William B. Turner, 2012
Robert S. Jepson Jr., 2013
Thomas G. Cousins, 2014
Daniel P. Amos, 2015
Photos courtesy of the Jim Blanchard Leadership Forum.