Economy: Looking Up Down South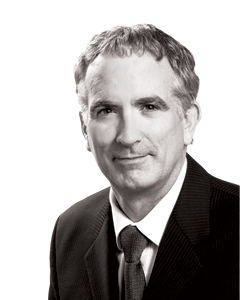 The diverse nature of Valdosta's economy and its location on I-75 means that things are looking up for the South Georgia community.
In 2017, Valdosta's employment will increase by 1.6 percent, or nearly 1,000 jobs. Moody Air Force Base, Valdosta State University, natural resources, leisure and hospitality, medical services and small businesses are economic pillars.
Valdosta is not overly dependent on either manufacturing or construction but is extremely dependent on government, making the economy less cyclical than either the state or national economy.
Continued growth in consumer spending will ensure that Valdosta benefits from its traditional role as a retail hub for Southwest Georgia. But, like traditional retailers everywhere, Valdosta's retailers will face more competition from e-commerce, which will limit the push to retail job growth.
The Valdosta Metropolitan Statistical Area (MSA) includes Brooks, Echols, Lanier and Lowndes counties. Because it is a small MSA, the actions – for better or for worse – by one major company can determine the area's economic performance, making the overall business environment riskier. While there's been no major economic development news lately, Nature Nate's opened its $1.75-million honey processing facility in Valdosta in May, creating up to 15 jobs over the next three years.
Valdosta will continue to benefit from its location on I-75 as a convenient place for Florida-bound visitors to make their last overnight stay before arriving at their destination. The outlook for hospitality and tourism is excellent, which bodes well for Valdosta's economy. To capitalize on this growth, a new meeting/small convention hotel and parking deck is planned for downtown.
Government earnings account for 36 percent of the MSA's nonfarm earnings, which is more than double the 17 percent share reported for both the state and nation. That's partially due to Moody Air Force Base, which is the area's largest employer. The restructuring of the government sector therefore is a potential headwind for Valdosta.
The Air Force has talked about retiring the A-10 plane, which is based at Moody Air Force Base, but a recent report suggests there's currently no cost-effective substitute for the plane. Nonetheless, the potential retirement of the A-10 must be acknowledged as a serious and potential threat to the local economy.
Valdosta is extremely dependent on spending by state and local government, which account for 22 percent of the area's nonfarm earnings compared to only 11 percent for the state and 13 percent for the nation. Fiscal austerity, at any level of government, will be tough.
Valdosta State University has an excellent reputation and is a strong economic generator. In FY 2015, the university's employment impact was $298 million and 4,619 jobs: 1,548 on-campus jobs and 3,071 off-campus jobs that exist due to university-related spending. The school will continue to attract students from outside the region, adding to student spending and the supply of newly minted college graduates.
As educational attainment rises, Valdosta should see growth of its relatively undeveloped technology and high value-added services industries. Also, Valdosta's role as a medical services hub is likely to expand over time.
In the Valdosta MSA, existing single-family home prices peaked in the second quarter of 2008 and bottomed in the first quarter of 2014. The peak-to-trough decline was 16 percent, well below the state average. Home prices however, have been very slow to recover, with prices 11 percent below their peak level.
In terms of new construction, the upturn in single-family homebuilding began in 2012 but lost considerable altitude in 2014, before turning up again in 2015 through 2016. The 2017 outlook for homebuilders is good, but not exuberant.
The slow recovery of home prices has been a challenge for area retailers. Home equity losses limited household spending and entrepreneurial activity, since entrepreneurs often borrow funds using their homes as collateral. While home prices are finally on the upswing, there will be a lag between increases in market value and their impact on consumer spending and entrepreneurial activity.
The Valdosta-Lowndes County Chamber of Commerce is spearheading an initiative to create a business incubator downtown to nurture new entrepreneurial companies, with a financial feasibility study currently underway. It's projects such as these that show no matter what challenges may lay ahead, the region is investing in its future.