2016 Silver Spoon Awards
Georgia's top restaurants are fueling local economic development and giving us new and interesting tastes, propelling our dining scene onto the national radar. Plus, 10 of the state's best restaurants with an international flair.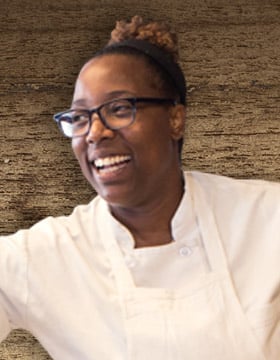 Apologies to Dinah Washington, but … What a difference a year makes.
At the time I wrote last year's Silver Spoons, Atlanta was poised on the brink of a dining revolution. I wondered how the brand-new Ponce City Market (PCM), the ambitious gut renovation of the hulking, long-abandoned Sears store just east of Midtown, would affect an already percolating scene, with Inman Park's just-hatched Krog Street Market already feeding the fire. Well, we've got our answer: These two powerhouses, featuring dozens of food-delivery systems, from tiny kiosks to full-service restaurants, now drive the intown dining market, not to mention its real estate, linked and abetted by the wildly popular Atlanta BeltLine and its pedestrian traffic.
Can similar projects around the state be far behind? In Savannah's bustling Starland district, Hugh Acheson's The Florence predates those Atlanta live-work-play projects in a former ice factory; nearby, the brand-new The Vault Kitchen + Market uses this former bank's teller windows to deliver Korean BBQ tacos.
Macon downtown restaurant specialists Moonhanger Group are making a business of combining food and music in great old buildings: After rescuing the Allman Brothers' favorite, H&H Soul Food, the group this year opened El Camino next to their historic Cox Capitol Theatre venue for hungry concert fans. Now they're planning to expand their signature downtown Rookery/Dovetail restaurant space into the building next door, with one partner launching Americana radio station The Creek 100.9 upstairs and a performance space and vinyl record shop on tap for the lower level. Farther north, Athens' compact, walkable downtown and student-friendly prices have made the Classic City a diner's dream.
That's not to say suburban restaurants haven't advanced as well – but often as part of a live/work/play concept like Alpharetta's Avalon. (However, when a sports stadium is part of the mix, tax breaks and politics can complicate the picture, as in Cobb County's ambitious goals for retail, real estate and restaurants around the new Braves stadium, scheduled to open next year, as well as a slower-moving plan for baseball, retail and living space on Augusta's riverfront. Only time will tell if those projects realize planners' projections.)
Of course, there have been casualties as well. Atlanta's 4th & Swift, the longtime favorite from talented chef Jay Swift, could not survive the giant sucking sound of nearby PCM's foodie vortex. Two hotly anticipated restaurant openings, Marcel and Linton's at the Atlanta Botanical Garden, from two of the city's best chefs, Ford Fry and Linton Hopkins, drew harsh reviews, signaling perhaps that these chefs' recent rapid growth elsewhere, including at PCM and Krog Street Market, had momentarily drawn off their attention.
Meanwhile, Sea Island's the Georgian Room boasts consistently sumptuous, creative food and expert service, but a midweek meal found one of the state's few remaining truly fine dining rooms nearly empty. You'll still find throngs at the luxury resort's Sea Island Lodge, however, where Colt & Alison's old-school tableside Caesar salad has been reinstated, alongside its well-charred steaks and well-made Manhattans.
In Savannah, Johnny Harris, perhaps the state's oldest restaurant, closed in May. The owners cited the high cost of maintaining the aging structure and its circular dining room, where generations of Georgians and renowned celebrities enjoyed the barbecue for 92 years. However, at St. Simons' Southern Soul, old-school and new-school native-born dishes, including wood-smoked barbecue, are proudly delivered to crowds on trays by young servers and staff who seem to take genuine delight in their wares.
In addition to these boundary-crossing trends, the state's restaurants have seen a general breakthrough back onto national critics' lists, starting with Atlanta's Staplehouse, which Bon Appétit recently named the best new restaurant in the country. I'm on board with that – in my May review earlier this year, I wrote about the "high-quality food and heartfelt joy that I haven't experienced at a new restaurant in a long time."
So, out with the old, and in with the new. This year, youthful joy and pride seem to be part of the mix at my favorite places, as well as a general glee in breaking barriers. Whether it's Staplehouse's chicken liver tart or the croissants and espressos served by kids in berets at Korean-born franchise Paris Baguette on Buford Highway, we're busting out all over.
This year, in addition to the Top 10 Silver Spoons for the state's best restaurants, I'm adding a second list. These restaurants represent another kind of border crossing, whether with the once-derided culinary term "fusion," or a more organic combination of homegrown dishes and imported or international flair. I'm calling these places our Best Georgia Dateline Crossings and awarding them a Silver Boarding Pass.
---
Silver Spoons
Top 10 Restaurants in Georgia
In no particular order
Staplehouse
Pride, passion, poignance. You don't need to know the backstory or the nonprofit it funds to aid culinary workers, The Giving Kitchen. You just need to taste this food and be in this room. You'll understand, and you'll be back.
541 Edgewood Ave. SE, Atlanta
404.524.5005
staplehouse.com
---
Southern Soul
This little barbecue joint with the heavily tatted young serving staff and hard-working wood smokers out front is now so popular it's almost a tourist destination. But everyone sure looks happy with this 'cue, these ribs, that hoppin' john, those collards, that cold beer.
2020 Demere Road, St. Simons Island
912.638.7685
southernsoulbbq.com
---
The Georgian Room at The Cloister
Perhaps its day, and its high-priced, classic style of service, is passing. But I love this place and will cling to its white asparagus and langoustine, and its little ottoman for my purse, as long as I can.
100 Cloister Drive, Sea Island
855.714.9201
seaisland.com
---
The Grey
Chef Mashama Bailey hits the sweet spot with her elegant but gutsy interpretations of Southern classics in a beautifully renovated Deco-style former bus station.
109 Martin Luther King Jr. Blvd., Savannah
912.662.5999
thegreyrestaurant.com
---
The Wyld
A few minutes from downtown Savannah, take a car or boat to go Wyld. This weathered dockside favorite features creative cocktails and excellent fare like seared flounder and bacon-laced succotash.
2740 Livingston Ave., Savannah
912.692.1219
thewylddockbar.com
---
Umi
My favorite special occasion restaurant, and perhaps the state's best place for celeb-spotting. Classic, pristine sushi in an intimate space, plus creative, succulent desserts from husband-and-wife chefs Fuyuhiko and Lisa Ito.
Two Buckhead Plaza, 3050 Peachtree Road NW, Atlanta
404.841.0040
umiatlanta.com
---
Atlas
Comfortably ensconced above the St. Regis lobby, you can savor both the fine art and the clear flavors of unfussy American cuisine.
88 West Paces Ferry Road NW (inside the St. Regis Hotel), Atlanta
404.600.6471
atlasrestaurant.com
---
Restaurant Eugene
Still the state's most elevated and creative versions of the Southern vernacular – a true oral tradition.
2277 Peachtree Road, Atlanta
404.355.0321
restauranteugene.com
---
Bacchanalia
On the verge of moving from its Westside Provisions space, where it drove restaurant and real estate trends for 17 years, the venerated restaurant will reinvent itself once more next year on nearby Ellsworth Industrial Boulevard – closer to the Atlanta BeltLine.
1198 Howell Mill Road, Atlanta
404.365.0410
starprovisions.com/bacchanalia
---
5 & 10
A recent visit shows that Hugh Acheson's first love has aged well. It's still fueling the culinary scene in the Classic City, as well as the entire South.
1073 S. Milledge Ave., Athens
706.546.7300
fiveandten.com
---
10 Silver Boarding Passes
Best Georgia Dateline Crossings
Desta Ethiopian Kitchen
The little Ethiopian restaurant that could has spawned an entire biosphere of restaurants and businesses around its Briarcliff neighborhood, but this is still the busiest and best. Welcoming and knowledgeable staff, quick service and delicious food, including the traditional dish gomen, known to Southerners as collards.
3086 Briarcliff Road NE, Atlanta
404.929.0011
destaethiopiankitchen.com
---
Le Fat
Guy Wong has been busy. The Miso Izakaya chef this year also launched his jammed ramen spot, Ton Ton, in PCM. But I love this funky "vintage Vietnamese" spot near Georgia Tech, with faux faded wallpaper and old-fashioned fluorescent tube lights. The music alone makes it worth a visit, but you'll also like the Drunken Noodles and the fried chicken with slaw (cabbage and fried garlic), as well as the Hemingway daiquiri.
935 Marietta St., Atlanta
404.439.9850
lefatatl.com
---
The Vault Kitchen + Market
Ele and Sean Tran have several Savannah restaurants, including downtown favorite The Flying Monk Noodle Bar, with its lychee martini. All feature some genre-ending dishes, but none more so than The Vault, with its "Deposit Box" Asian duck tacos and Mango Passion Moscow Mule.
2112 Bull St., Savannah
912.201.1950
vaultkitchen.com
---
The Back Burner Restaurant
New owners have infused fresh life into this longtime favorite, as well as its classic French dishes mixed with Southern favorites like shrimp and grits, in a Macon residential neighborhood.
2242 Ingleside Ave., Macon
478.746.3336.
backburnermacon.com
---
Umaido
In this case, the mainstream has come to the mountain. Ramen is all the rage these days, and Umaido is one of Georgia's elder statesmen in the arts. The owners have also recently opened Hajime, on Cheshire Bridge Road in Atlanta, but we love the almost baffling number of options (including a shot of "rich broth") at this original location.
2790 Lawrenceville-Suwanee Road, Suwanee
678.318.8568
---
El Camino Taqueria & Cantina
A welcome, affordable addition to downtown Macon's dining scene, with smoked chicken wings with pickled celery alongside soft-shell tacos and pinto bean hummus.
378 2nd St., Macon
478.257.6393
elcaminomacon.com
---
Little Hawaiian
Yes, I know – Hawaii is is one of the 50 states. But let's face it, for one of Carrollton's biggest and most successful restaurants to feature food from the Aloha State (lots of noodle bowls and hibachi-grilled meats) is exotic at the very least, but also … well, a lot of fun actually. Don't miss the tiki cocktails.
206 Rome St., Carrollton
770.838.1220
littlehawaiianrestaurant.com
---
Taqueria del Sol
Chef Eddie Hernandez pioneered the concept of a Southern-flavored taqueria (Memphis chopped smoked pork barbecue tacos, turnip greens). Apparently it travels well: Taqueria del Sol now has several outposts, including in Atlanta, Athens and Nashville.
359 W. Ponce de Leon Ave., Decatur
404.377.7668
taqueriadelsol.com
---
The Florence
Hugh Acheson's take on Italian food and wood-fired pizza, with local ingredients and a relaxed Southern vibe.
1 West Victory Drive, Savannah
912.234.5522
theflorencesavannah.com
---
Nam Phuong
Known for its inexpensive, authentic Vietnamese fare, this family-friendly, bring-your-own-beer Buford Highway staple also features one of my favorite versions of chicken wings in town, sticky and spiced to order. (A second location is in Norcross.) The owners have also recently opened an "Asian gastropub" in Peachtree Corners, Ba Bellies, featuring those same wings, along with shrimp po'boys and a beet-chevre salad.
4051 Buford Hwy. NE, Atlanta
404.633.2400