From good roads to better transit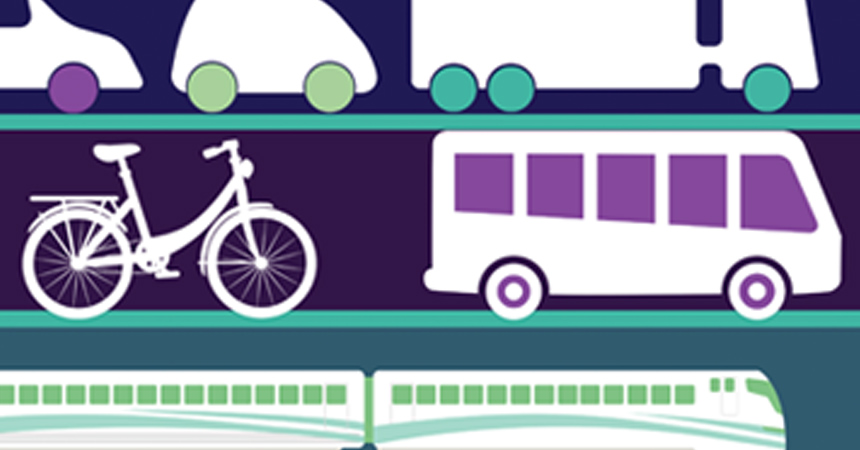 As discussions about transit and transportation evolve around the state, it may be time for a look back at the origin of paved roads – it's not what you think – and a peek at the ways transportation and transit are changing in the Peach State. This evolution looks in many ways like another instance of everything old is new again.
In this day and age of multi-lane highways, bypasses and express lanes, it's hard to imagine that the seeds for today's traffic were planted in the 1880s, when bicycle enthusiasts led a national crusade for paved roads that came to be known as the Good Roads Movement.
"The Good Roads Movement was started not by auto enthusiasts, but by bicyclists," says Edwin L. Jackson, a Georgia historian. "Bicyclists formed clubs and they loved to drive around in clubs and drive out in the countryside, but they had to drive on the dirt, so that was the first real impetus for paved roads."
Back then, as now, folks in rural communities wanted to be able to buy things and have them delivered by mail, thus creating a demand for more asphalt for the postal service to use.
"The post office insisted on better roads if they were going to have rural free delivery," Jackson says. "So the post office was responsible in part for the Good Roads Movement."
Providing rural free delivery to farm families, who sometimes had to pick up their mail at far-away post offices or pay private carriers for delivery, signaled a shift in demand that changed perspectives on transportation.
Perspectives continue to evolve, as evidenced by the State Road and Tollway Authority's Go! Transit Capital Program, a program to integrate roads and bridges with mass transit projects. Go! Transit got a $125 million shot in the arm this year when Gov. Nathan Deal announced the funding of 11 projects in nine regions of the state. These regions and projects are:
Albany Transit System: New state-of-the-art multimodal center
Athens-Clarke County: Replace 10 diesel-powered buses with new hybrid-electric buses
Atlanta Regional Commission: Upgrade bus stop signage in Cobb, DeKalb and Fulton counties
Chatham Area Transit Authority: Replace one-third of its bus fleet (26 buses)
Cobb County: Purchase 12 buses for a new express route from Town Center to the Midtown MARTA station and six buses for a circulator system within the Cumberland/SunTrust Park area
Gwinnett County: Purchase 28 new buses for Gwinnett County Transit and upgrade the Sugarloaf Mills park-and-ride lot
Henry County: Construct a new park-and-ride lot near Jonesboro Road and I-75
MARTA: Upgrade the public address and electronic passenger information systems at its 38 rail stations with audio and video displays, multi-lingual signage and automated messaging
University of Georgia: Replace 19 existing diesel buses with electric buses
Read more about how Georgia agencies are working to bring the state's transportation and transit systems into the 21st century in this month's Georgia Trend feature "A Shift in Perspective," by Jennifer Hafer.