Fall in Athens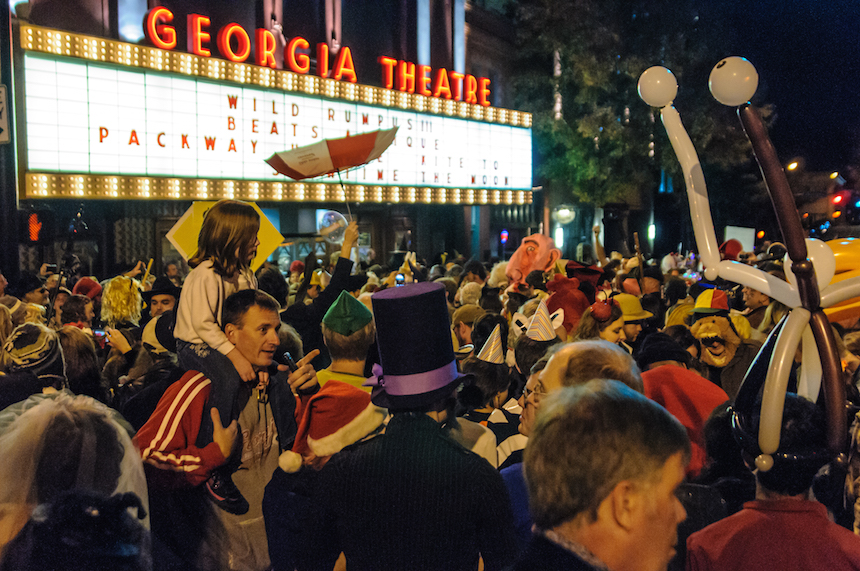 Mention fall in Athens, and most people immediately think about football. But there's so much more that goes on in this quirky college town on autumn weekends. So whether you're headed over this weekend for the Vanderbilt game or just looking for something fun for a Saturday, check out some of these other activities in the Classic City.
October 2016 Events
Celebrate UGA's homecoming  with the parade this Saturday, Oct. 14, in downtown. The Redcoat Band leads, with appearances by the UGA cheerleaders, athletes and other university and Athens dignitaries, plus floats and displays. In addition to the parade, a variety of other events will be taking place for homecoming.
The Lickskillet Artist Market and Festival, on Oct. 22, is an indoor/outdoor event for the whole family featuring eclectic wares for sale by artists of all ages, demonstrations by area artists, live music, children's art activities, food vendors and tours of the historic Ware-Lyndon House.
The Classic City Fringe Festival, Oct. 27 – 30, celebrates the variety of fringe art and artists, such as street theater, circus and cabaret performers, burlesque and vaudeville, performance art and avant-garde dance and movement, stand-up comedy and improv, experimental art and film and music, who call Athens home.
Every year, The Wild Rumpus Parade and Spectacle takes over the heart of Athens. This year the Monster Mash Kids' Halloween Party for families will be on Friday, Oct. 28. The parade marches through the historic downtown district with an outdoor stage show with the Rumpus Band, followed by a gigantic after-party. Enjoy the spectacle from the sidewalks, or join in the march.
To learn more about what's going on in Athens, check out this month's Our State feature on Athens-Clarke County, "Reaping the Awards."
Photo of The Wild Rumpus Parade and Spectacle courtesy of Elliott Anderson