20 years of Georgia's Best and Brightest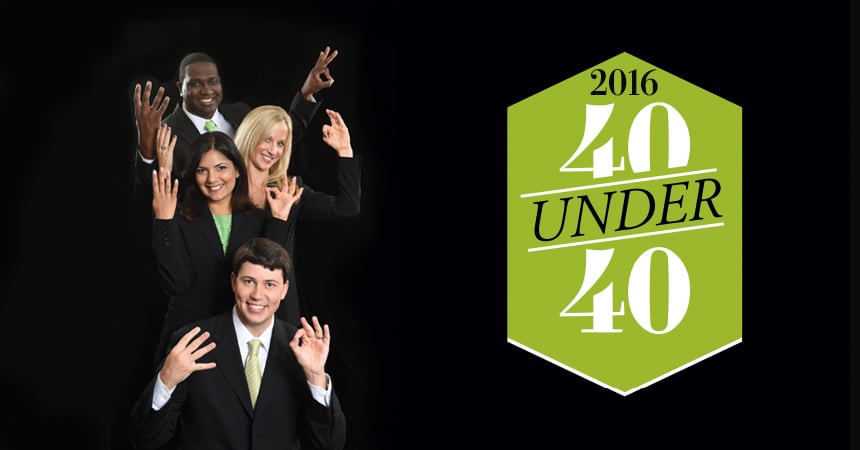 This year, to celebrate 20 years of honoring Georgia's best and brightest under the age of 40, we've done something a bit different. Not only are we honoring a very accomplished class of 40, but we've also taken a look back at some of the people who made the list over the past 20 years to see where they are today.
Meet the members of this year's class in our October feature "40 Under 40" and take a walk through the past to get reacquainted with previous honorees. Congratulations to all of the 40s. Thanks for helping make Georgia the kind of place we all want to call home.
Photo above of four representatives from this year's 40 Under 40; top to bottom, they are Desmond Timmons, F.D. Roosevelt State Park; Jaime Foster, Georgia Grinders Premium Nut Butters; Sucheta Rawal, Go Eat Give; and Brett Fowler, Turner Wood and Smith Insurance. Photo by Jennifer Stalcup.