Savannah 'que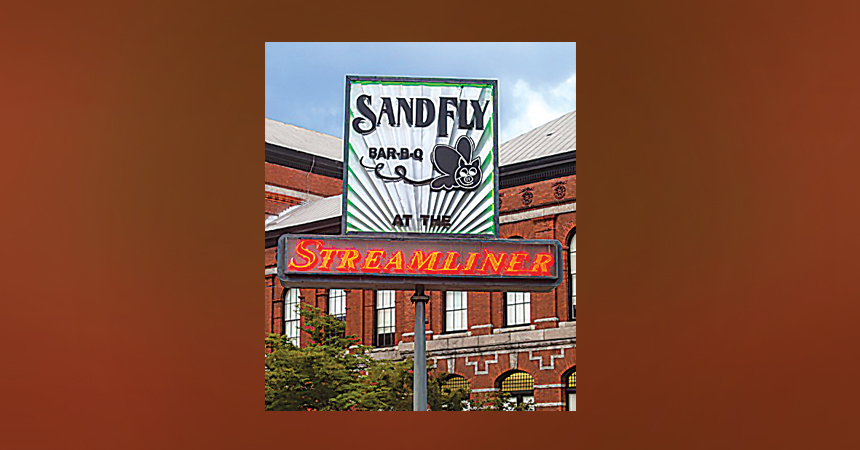 Savannah area favorite Sandfly Bar-B-Q, on Ferguson, now has a sister spot in downtown Savannah, in a nifty little vintage Streamliner diner on Barnard Street. The 1930s-era Art Deco metal-clad, wood-paneled structure was rescued by SCAD; now the transformed Sandfly Bar-B-Q at the Streamliner offers their signature Memphis-influenced favorites, including the dynamite crunch-tipped ribs, addictive smoked sausage and even the occasional ethereal coconut cake, the latter made in-house by manager Sean Goggin. (The rest comes from a new smokehouse addition behind the old diner.) We also loved the craft brews, including Jekyll Brewing's Hop Dang Diggity IPA and Small Town Brewery's "Not Your Father's Root Beer," a hard soda best enjoyed over ice.
Read Georgia Trend's review of another Savannah restaurant, The Wyld in this month's feature "Walk on the Wyld Side."
Photo of Sandfly by Russ Bryant.