Economy: High Hopes for Hospitality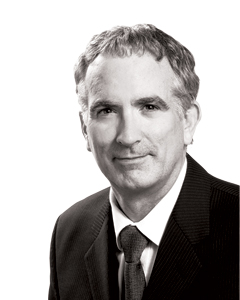 It's brighter days ahead for Georgia's hospitality industry, which will outperform the state's overall economy in 2017. The gains will be broadly based across both limited-service properties that cater primarily to tourists and full-service properties popular with business travelers.
Because the lodging market is not oversupplied, the benefits to the industry from higher demand will be significant, including new development in most lodging markets, though the number of new hotel rooms will not outpace demand. Revenue per available room therefore will grow at least twice as fast as Georgia's GDP.
Occupancy rates will rise more slowly in 2017 than in either 2015 or 2016 – especially for older properties in less-than-prime locations. However, the favorable overall balance of supply and demand will prompt increases in average daily room rates, thereby adding to the industry's overall profits. Off-peak rates will not increase significantly, but peak room rates at new properties will set all-time highs.
On top of higher demand for rooms, increased use of other hotel services will also bolster revenue. A higher proportion of leisure and business travelers are looking for exclusive or customized experiences. Revenue from spas, wellness services, special interest packages and other customized experiences probably will increase significantly.
Spending for high-end lodging will increase due to above-average income growth for high-income individuals and increases in corporate travel budgets. Upscale properties will also benefit from recent increases in the state's meeting and convention activity.
In fact, meeting and convention travel is expected to grow slightly faster than leisure travel, which implies that demand for mid-priced or better properties will expand faster than demand for basic properties. With more family members and friends accompanying attendees to trade shows and conventions, we'll see additional growth in revenue from food, beverages and spas.
The prospects are good for mid-priced properties. Corporate travel policies will favor such properties as they put greater emphasis on cost control. People with job security and retirees will likely favor mid-priced or better hotels and motels.
Many Georgians will continue to forego the traditional big vacation in favor of more frequent shorter trips to nearby destinations. The increased popularity of one-day or weekend trips should help in-state hotels and restaurants that are close to tourist attractions and help to distribute business across the calendar year.
Although Georgia's economy will be expanding, there are still some headwinds and downside risks for the lodging industry. The hassle associated with flying will continue to discourage travel. Insurance and security costs will rise, and the greatest impact of these cost increases will be on luxury and upscale properties. Hotel property taxes also are expected to continue to rise.
As always, holding down operating expenses will be important to profit generation, but it will be more difficult to contain costs in 2017 than in 2016.
There will be more pressure on wages and salaries than in recent years, which will exert pressure on net margins. The call for a $15 national minimum wage is a threat to the lodging industry. The $5 statewide hotel/motel fee that went into effect in 2015 is also a negative factor. The $5 fee is dedicated to transportation rather than tourism. To some degree, process improvements – especially greater emphasis on online booking – will help to offset the cost pressures. Nonetheless, this combination will cause overall profit margins to drop slightly in 2017.
The shared economy is also a potential disruptor for traditional lodging, especially if such providers do not pay hotel/motel taxes and/or the $5 fee. The promise of lower prices and the possibility of a more authentic experience attract travelers to platforms such as Airbnb, Couchsurfing and HomeAway. Such platforms provide options in locations where the supply of traditional lodging is nonexistent, small or inadequate to accommodate special/seasonal events, with young leisure travelers more likely to use such platforms than business travelers or older leisure travelers.
Travelers, both leisure and corporate, should consider the growing demand for hotel rooms and plan ahead to get the space and experience that suits their vacation or convention needs.