2016 Georgia Small Business Person of the Year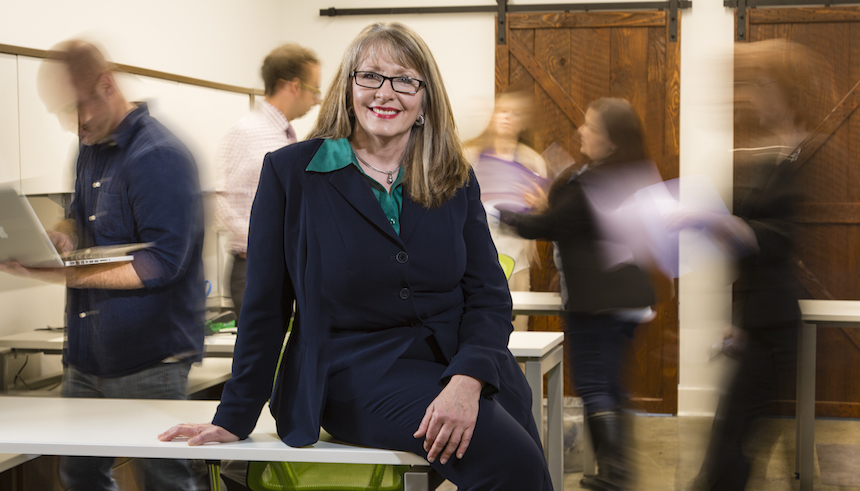 It's a great time to be a woman entrepreneur in the United States, according to the Small Business Association (SBA). In fact, says the SBA, women are launching more than 1,100 new businesses every single day, businesses that employ more than 8 million workers and generate more than $1.4 trillion in revenue.
Closer to home, one of those female entrepreneurs was named the 2016 Georgia Small Business Person of the Year by the SBA. Congratulations to CATMEDIA Founder and CEO Catherine Downey.
Founded in 1997, CATMEDIA offers innovative solutions to government and commercial clients in advertising, creative services, media production, program management, training and human resource management. Current clients include the Centers for Disease Control and Prevention, Federal Aviation Administration, Office of Personnel Management and the Department of Veterans Affairs.
CATMEDIA started as a one-person operation and has grown to 33 employees generating $17 million in revenue. Under Downey's leadership, it was named to the Inc. 500 list of fastest-growing private companies in America in 2014 and 2015.
Small Business Person of the Year is not Downey's first award, either. She was honored by the SBA's Georgia District as the 2014 Class Valedictorian in the "Emerging Leaders Program." She is also a business member of the Metro Atlanta Chamber of Commerce, Women Business Enterprise National Council, U.S. Women's Chamber of Commerce and Greater Women's Business Council.
"This recognition emphasizes how CATMEDIA's core values drive business innovation, and we look forward to providing creative solutions to clients in communications strategy, media production and training," Downey said.
Each year, the SBA selects the Small Business Person of the Year from each of the 50 states, the District of Columbia, Puerto Rico, the U.S. Virgin Islands and Guam. The award recognizes small business owners and entrepreneurs for their success and achievements in business and is part of National Small Business Week, which highlights the outstanding efforts of small business owners.
Learn more about CATMEDIA and Catherine Downey in our 2015-2016 Small Business Guide profile.
Photo of Catherine Downey courtesy of CATMEDIA