Economy: A-okay in Athens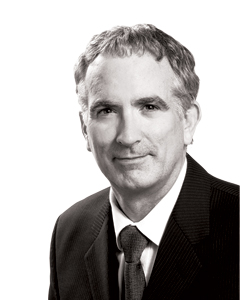 Athens' economy is far less cyclical than either the national or state economy because its economic structure is heavily tilted toward state government and healthcare. Athens does not get overheated during the good times and does not tank badly during the bad times. This economic stability reduces the economic risks for businesses and households in Athens.
This year, employment in Athens will increase by 1.5 percent – about 1,400 jobs. That rate of growth is about the same as expected for the U.S. but is below the 2.3 percent gain expected for Georgia.
In addition to organic growth that is supported by the growth of the U.S. and Georgia economies, Athens will benefit from four area-specific trends: One, due to increasing revenue collections, state and local government budgets will expand. Two, Athens' clinical healthcare industry will continue to grow as the population of Georgians with multiple chronic health conditions continues to grow rapidly.
Athens will benefit from its role as the regional medical service center for Northeast Georgia. That's reinforced by the establishment of a medical school campus at the University of Georgia in partnership with Augusta University, which will encourage further development of clinical healthcare as well as the biomedical industry.
Three, UGA's College of Engineering will contribute directly to the region's growth through its operating budget, personnel budget and student spending. In addition, the college will enhance entrepreneurial activity and help Athens recruit high-tech companies and venture capital.
Lastly, more exhibit space at The Classic Center will help Athens attract more and larger conventions and trade shows.
One challenge to Athens' growth stems from the development of competing retail hubs elsewhere in Northeast Georgia, such as the Mall of Georgia, as well as the growing share of retail dollars spent online. Athens' role as a shopping hub has been declining for many years and will remain under assault in 2016.
Another concern is that the information, financial activities, and professional and business services industries are undersized relative to the overall size of the area's economy, which will limit growth in these industries.
Perhaps the greatest long-term concern is the area's extreme dependence on state government jobs. This year that will not be a problem due to expanding state government revenues and expenditures, but it does make Athens vulnerable to future downsizing efforts.
Georgia's state government has made much progress adjusting its spending and staffing to reflect available revenue. The biggest remaining challenge for the state is uncertainty regarding federal funding for mandated programs such as Medicaid. Pension liabilities and retiree healthcare costs will be the second and third biggest challenges to future state budgets, which could crowd out state spending for education and other services that are provided in Athens.
In contrast, Athens' shares of both federal and local government jobs are significantly below the state average. So Athens does not appear to be overly vulnerable to the restructuring of either federal or local government. Of course, Athens will not be immune to the effects of tighter federal spending, which, for example, could restrict the amount of grant money that UGA attracts.
Athens' home prices peaked in the first quarter of 2008 and did not bottom out until the fourth quarter of 2012. Single-family home prices have increased for 10 straight quarters but are still 7 percent below their previous peak level.
In terms of new construction, look for modest growth with a balance between multi- and single-family homebuilding this year, reflecting the area's relatively subdued pace of job growth.
One way to move Athens' economy onto a higher growth trajectory is to focus on recruiting retirees. The area is already a retiree magnet, so Athens only needs to do more of what it is already good at.
However the area's appeal to retirees does vary quite a bit by county. Clarke County is especially good at attracting retirees from other Georgia counties – it obviously appeals to UGA's alumni. Oconee County does well both in terms of attracting retirees from other Georgia counties as well as from other states. Perhaps a deliberate rather than a passive strategy to attract retirees will pay off for Athens.
In all, Athens-Clarke County and the surrounding region, thanks to its consistent economic stability and growth in key areas, has a bright future ahead.