Economy: 5 Positives for Columbus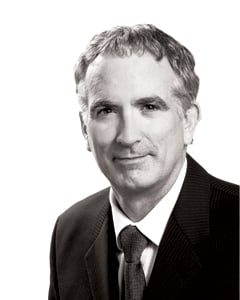 While the immediate forecast for Columbus in 2016 is not good, there are some positive developments on the horizon.
Nonagricultural employment as reported by the U.S. Bureau of Labor Statistics (not including military personnel) will decline by about 1 percent in 2016, or by 1,000 jobs. The military plus non-military losses will be more than 3,000 jobs due to a nationwide drawdown in the U.S. Army.
The U.S. Department of Defense plans to reduce the Army from 490,000 to 450,000 soldiers by Sept. 30, 2017. To do that, Fort Benning will lose 3,402 soldiers. Fortunately, one of the three battalions proposed to be cut is currently empty – it was set to be filled in 2016. So the actual number of soldiers lost will be 2,200. Still, the loss will have ripple effects on Columbus' off-base economy, especially in consumer-dependent sectors such as retailing and housing.
The cuts at Fort Benning will be a major economic headwind in 2016, but the economic outlook for Columbus reflects more than just Fort Benning. It's a balance of forces, with some positive developments partially offsetting the economic losses stemming from troop reductions.
Let's go through five positive developments. First, since this time last year, the overall economic situation locally, regionally and nationally has improved. And in 2016, the U.S. and Georgia economies will expand at about the same pace as in 2015. So external growth will support the Columbus area's economy in 2016 as it did in 2015.
Second, many existing businesses will expand. For example, Path-Tec is building a new facility and will double its workforce over the next three to five years, creating 100 new jobs. Eastman Kodak is also expanding and developing cutting-edge printing plates – Kodak SONORA – at its factory in Columbus. The facility will be the sole manufacturer of SONORA plates sold in the Americas and will employ 240 workers.
Third, despite troop reductions, I expect the hospitality industry to do reasonably well in 2016. That's especially important because this regional economy is 12 percent more dependent on the leisure and hospitality jobs than the nation as a whole.
Top-line growth across many economic sectors will support more business travel. Spending on business travel also will rise because corporate headcounts are on the upswing. Leisure travel will rise because consumer confidence is up and gas prices are down. Also, the list of local attractions is compelling.
Fourth, the financial activities industry is growing again, which is extremely good news because the Columbus metro area relies twice as much as the nation on jobs in insurance and financial activities. Over time, the regional economy should become even more concentrated on financial activities. The bottom line: Improving conditions for financial activities bodes especially well for Columbus.
Fifth, the economic impact of Columbus State University continues to grow. Over the last five years, the impact of the university on the Columbus Metropolitan Statistical Area (MSA) has increased by 16 percent, from 2,500 jobs to 2,900 jobs.
The housing bust was less severe in Columbus during the Great Recession, but by the same token the housing recovery is very weak. Locally, homebuilding activity did not pick up until 2015, and the housing recovery has yet to really gain traction. As of late 2015, single-family home prices in the Columbus MSA were still 13 percent below their peak.
In 2016, both home prices and home building activity will decline slightly due to the announced cuts at Fort Benning, which will cause the area's population to decline over the next several years as defense spending winds down.
Of course, landing just one big economic development project could make a tremendous difference. Good fits for Columbus include manufacturing, especially auto parts; customer care and call centers; data centers; cyber security; and financial technology. Also, it might pay to focus on attracting more tourists and retirees.
What's the bottom line? While announced cuts at Fort Benning will initially cause the Columbus area's economy to shrink in 2016, organic growth stemming from the expansion of existing businesses and new business formation will help to partially offset these cuts.