Neely Young: Leading with Humor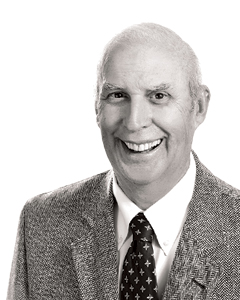 It is rare to see a chamber of commerce executive lauded by a senator on the Senate floor in the nation's capital. Yet this has happened to Woody Woodside in honor of his 30 years of service as head of the Brunswick-Golden Isles Chamber of Commerce.
Sen. Johnny Isakson recently addressed his Senate colleagues by saying: "We know as politicians serving in the United States Senate, there is not a one of us that doesn't owe our career to community leaders back home who take the time to lend their support to us, bring their community to us and give us the fortification we need to serve our great state. Back in Georgia there is one such person who means a lot to me who meets all those criteria. His name is Woody Woodside."
Isakson paid tribute to Woody's family, including wife Ellen, and called the chamber president "a tireless worker on behalf of his state and his community."
Woody has been a friend of mine and of Georgia Trend, and I agree, he has been valuable in his service to his community, as well as the state. Whenever I want to know what is going on in Glynn County or even Atlanta or anywhere in Georgia, I call Woody. He keeps up with everything in the political realm.
He has a great sense of humor and will leave you laughing even if the subject is serious. If you go out to lunch with him in St. Simons or Brunswick, you can count on a lot of people coming by the table to say hello. He knows everyone from the mayor to the workingman coming in for a hot snack. You can't even eat your meal for all the introductions and hellos from friends.
One day Woody took me on a fishing trip near Woodbine. He picked me up early, and I thought we were going for breakfast. Instead we drove straight to the lake and put in at the first dock. We fished and fished for seven hours. Woody spent the day telling stories of mules, his dealings with politicians, his days when he was at The Citadel in Charleston and later when he worked for congressmen Bo Ginn and Lindsay Thomas.
Woody was so worked up that he forget to tell me we had no lunch or snacks. When we pulled into the dock, I thought we would have a meal waiting on us at the fish camp, but the tables were bare. Driving back I thought we would pull over and have barbeque at one of the local restaurants.
Woody was still wound up like a spring watch, telling me story after story. When he dropped me off at my house it was about 6:30. I was starving! But I have never laughed so much in my life.
On his serious side, Woody is a constant advocate for the Golden Isles in matters large and small, as witnessed by this recent alert sent out to the governor and other political leaders, making them aware of a change in Southeast Georgia's Xfinity cable service.
"Counties below Savannah have been able to receive broadcasts from outside our Jacksonville television market, referred to as 'distant stations,'" he writes, including "programming from Savannah that gives us news from Georgia.
"Beginning Dec. 1, 2015, Georgia subscribers will be cut off from viewing these Georgia stations. This action will have a negative effect on our coastal region of Georgia. Without viewership of the Savannah stations, there will be disconnect for many to the outside world of what's happening in Georgia! While there may be little that can be done, I thought I'd bring this to your attention."
In Washington, D.C., Isakson told the Senate that "Woody represents a chamber that promotes tourism on the coast of Georgia, but fights equally for the preservation of the estuary of the Atlantic, the marshes of Glynn. [He] is just one of those priceless citizens that means so much to our state and so much to me personally.
"So on this occasion on the floor of the United States Senate, I want to pay tribute to Woody Woodside for his 30 years of service to the [Brunswick]-Golden Isles Chamber of Commerce and thank him for everything he's done for his country, his state and his community."
I agree. And here's to a great man from all of us at Georgia Trend.