Economy: Savannah Soars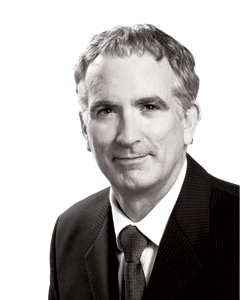 Savannah's growth prospects are among the best in the nation. The city's unique ambiance and transportation infrastructure make it an attractive place to live and do business. Visitors are drawn to the thriving historic district and waterfront. Hotel development has been and will continue to be very strong. Retirees will remain an important force powering and diversifying the region's economic development, but the area will also benefit from the fact that its population is increasing for all age groups. The Savannah/Hilton Head International Airport will continue to see robust growth in passenger traffic due to Savannah's appeal as a destination and more competition from low-cost carriers.
Despite these positives in 2016, Savannah's employment will rise by only 2 percent, or 3,400 jobs, much slower than the growth realized in 2014 – 5,300 jobs – and 2015 – 5,800 jobs. The slowdown reflects layoffs at Gulfstream and troop reductions at nearby Fort Stewart. However, Savannah's multiple personality – major tourist attraction, aerospace manufacturing center, pulp/paper manufacturing hub, modern and extraordinarily successful port, and regional hub for healthcare and education – will contribute to the city's ongoing growth.
In 2014-15, nearby Bryan County landed several projects that will support economic growth in 2016, including Caesarstone's announced expansion that will create 130 jobs, the West Penn Testing Group decision to locate in the Interstate Centre industrial park and Daniel Defense's expansion. Savannah will also benefit from the expansion of the film industry.
Savannah is home to several large paper manufacturers. Support for paper and pulp prices will come primarily from the expansion of U.S. GDP, but production will not grow as fast as GDP and profit margins probably will decline. The best prospects are for producers of converted paper product such as paperboard containers. The worst prospects are for producers of newsprint. The strong U.S. dollar will discourage pulp and paper exports and encourage imports.
Georgia is the nation's seventh largest importing state and 11th largest exporting state due to the ports. Port operations support manufacturing and foster growth of Savannah's logistic, distribution and warehousing industries. The Port of Savannah is the fourth largest and fastest-growing container port in the U.S. The ports support almost 36,000 jobs in the Savannah MSA and more than 369,000 jobs statewide.
More spending by U.S. consumers and increases in industrial production will cause cargo volumes at the Port of Savannah to increase in 2016. Moreover, the Savannah Harbor Expansion Project positions the port for long-term growth. The Port of Savannah is already preparing for increased activity. Super Post-Panamax ship-to-shore cranes and rubber-tired gantry cranes will begin arriving in 2016. Construction is underway on the Jimmy DeLoach Parkway, which will provide a four-lane limited-access truck route between the Port of Savannah and I-95 and I-16 when it is completed this year.
Savannah has also become a premier destination for national conventions, trade shows and meetings. Tourism and convention business will continue to be one of the fastest-growing sectors of the economy, reflecting substantial investments in the area's infrastructure, including a large number of new well-situated hotels as well as the Savannah International Trade and Convention Center.
Small business formation and expansion will contribute to Savannah's growth. That's partially because the overall business environment is so strong, but it also reflects greater availability of financing.
The housing bust was severe in Savannah, but the recovery is strong. As of mid-2015, single-family home prices in the Savannah MSA were only 8 percent below their peak level.
While this is all good news, there are two challenges to Savannah's growth. Gulfstream is a very powerful driver of the area's economy, providing thousands of high-quality jobs. However, cutbacks at Gulfstream will be a headwind for high-tech employment.
Second, Savannah is typically not too exposed to the government restructuring sector, but the U.S. Army plans to cut 1,000 active duty soldiers at Fort Stewart. The ratio of military to civilian employees is about five to one, suggesting that up to 200 civilians also could lose their jobs. Over time, the adverse multiplier effects of these direct job losses will be substantial, but they will not be felt strongly in 2016.
Despite these two setbacks, Savannah is in a good position and will continue to see ongoing growth throughout 2016.