This month in Georgia history — December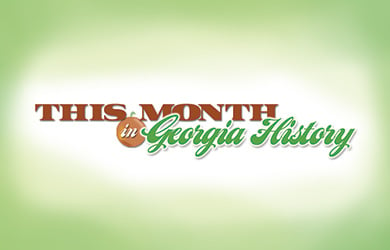 This is the final month of our 30th anniversary celebration – and the final This Month in Georgia History. We've enjoyed this year-long look at people, businesses, celebrations and accomplishments that have made the state what it is today. As we look forward to the new year, we're glancing back once more, this time at events from Decembers past. Enjoy!
Dec. 13, 1989
Georgia-filmed Driving Miss Daisy opens. Star Jessica Tandy goes on to win Best Actress for her role as Daisy Werthan.
Dec. 18, 1997
Local officials break ground on the Albany Civil Rights Movement Museum (now the Albany Civil Rights Institute).
Dec. 1, 2005
After decades of legislative efforts, Sandy Springs officially becomes an incorporated city.
Dec. 21, 2010
Georgia gains a 14th seat in the U.S. House based on a growing population in the 2010 census.