Economy: Blue Skies Ahead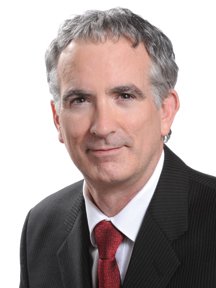 My 2016 economic forecast calls for Georgia's inflation-adjusted GDP to increase by 3.3 percent, 0.8 percent higher than the 2.5 percent rate estimated for U.S. GDP. It will also be above the long-term average rate of U.S. GDP growth – 2.9 percent.
The positive differentials reflect projects already in Georgia's economic development pipeline, more leverage from the housing recovery, more supportive demographic forces, more small business startups and expansions, and low oil and gas prices. The state's nominal personal income will grow by 5.7 percent in 2016, which exceeds the 4.9 percent gain expected for U.S. personal income. Georgia's nonfarm employment will rise by 2.3 percent in 2016, which exceeds the 1.4 percent gain estimated for the U.S.
Job growth will be very well balanced in 2016. The fastest job growth will occur in construction, followed by professional and business services, and mining and logging. Education and health services as well as leisure and hospitality will also see above-average gains. Solid, but below-average job growth is expected for trade, transportation and utilities, financial activities, manufacturing and information. Positive, but very slow job growth is projected for government.
Service-producing businesses led the upturn in Georgia's economy that began in early 2010, but some major service industry subsectors – financial activities and information – initially did not participate and continued to cut jobs. The 2016 forecast indicates that all major categories of service-related businesses will expand, with the broader base of growth reflecting the upturn in housing markets, growing demand for information and high technology services, and competitive economic development incentives.
Headquarters jobs will also be important to Georgia's economy. The state's ideal geographic location, along with Hartsfield-Jackson Atlanta International Airport, make Georgia an excellent hub from which to serve operations in the Americas. Access to talent and the strength of the business community also are important drivers of headquarters locations. Headquarters projects announced in 2015 that brought, or will soon bring, substantial job gains include Mercedes-Benz USA, Sage Software, Comcast (regional HQ), Wells Lighting, CSM Bakery Solutions, Courion and Osmose Utilities Services. A number of projects announced in 2014 are also paying dividends in terms of job growth.
Transactions and data processing, cyber security, healthcare IT and development of software and mobile apps will see job growth. IT companies that announced major projects in 2015 include Applied Systems and Stefanini. Fiserv, a provider of financial services and technology solutions, will add 500 jobs over the next five years, bringing its total employment to about 2,500 workers.
In the first decade of the new millennium, Georgia lost 200,000 – or four out of every 10 – manufacturing jobs. Over the last five years, there have been many major project announcements in Georgia, bolstering prospects for job growth in manufacturing.
Cyclical economic recovery, more effective economic development policies, low domestic natural gas prices and rising production costs in China – and other overseas locations – are some of the factors behind recent and expected increases in manufacturing activity. Concerns about product quality and management of the risks associated with increasingly complex and time-sensitive supply chains also make domestic manufacturing more attractive than manufacturing overseas. Additional factors that will help Georgia attract manufacturers include a superior transportation, logistics and distribution infrastructure; low costs of doing business relative to other regions; a favorable tax structure; and very competitive economic development incentives.
Manufacturers' contribution to Georgia's GDP will rise in 2016, but the incoming employment data imply that manufacturing jobs are not coming back too quickly. The state added 2,900 jobs in 2013; 9,900 in 2014; and will add an estimated 7,000 in 2015 and 4,900 jobs in 2016, which will sustain the cyclical recovery in manufacturing employment.
With this new job growth, new corporate headquarters locating to the region and more manufacturing announcements expected, it looks like Georgia will continue to see blue skies ahead.