Hispanic state legislators meet in Atlanta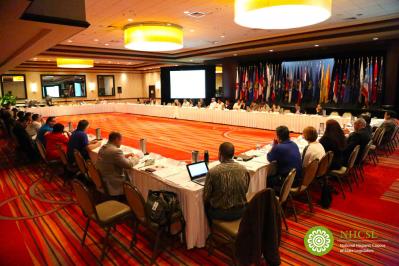 Through tomorrow, Hispanic policymakers, corporate executives, elected officials and community advocates from across the country will be in Atlanta for the National Summit of the National Hispanic Caucus of State Legislators (NHCSL). Speakers and panels will address some of the key issues impacting Latino voters and key priorities as Latinos seek to leverage their increasingly influential power at the ballot box for the 2016 elections.
Rep. Lucy Flores of Nevada will kick off the summit with the launch of the Latinas Lead initiative, which will serve as a support group for Latinas in state legislatures, providing networking opportunities, effective leadership strategies and skills training to advance in leadership positions within the legislature.
Other panels and speakers include discussions on the Latino vote and policy perspectives, voting rights and civic engagement, and political analyst and author Leslie Sánchez, who will share her insight on how to bring the Latino agenda to the forefront of the national debate.
The NHCSL is a nonpartisan, nonprofit association of Hispanic state legislators working to design and implement policies and procedures that will improve the quality of life for Hispanics throughout the country.
Photo taken at last year's National Summit in San Juan, Puerto Rico, courtesy of NHCSL.