Economy: 2016 Prospects For Atlanta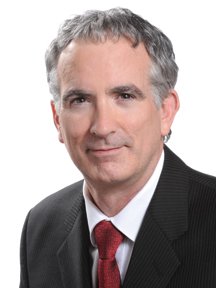 A revival of population growth and the housing recovery will strongly underpin Atlanta's ongoing economic recovery. A high concentration of college-educated workers, business partners, high-tech companies and research universities will continue to attract high-technology companies in life sciences, research and development, IT, professional and business services, and advanced manufacturing.
Life sciences companies are attracted by the presence of the CDC and nonprofits such as the American Cancer Society national headquarters. New high-tech industries (e.g., healthcare IT, cyber security and mobile apps) are growing rapidly in Atlanta. The innovation district that's developing around Tech Square has achieved the critical mass needed to attract high-tech companies like NCR to Midtown Atlanta.
Compared to other large metropolitan areas with strong links to global markets, the costs of living and doing business in the Atlanta MSA are low. Access to workers, especially skilled labor, is vital to business success. And, despite the limits that traffic places on workers, many companies are attracted to Atlanta for its large and diverse pool of employees for both occupations that require a college degree and those that do not.
On an annual average basis, the 28-county Atlanta MSA will add 69,600 jobs in 2016, a year-over-year increase of 2.7 percent. That percentage gain will exceed the gains expected for both the state – 2.3 percent – and the nation – 1.4 percent. Atlanta will account for 75 percent of the state's net job growth, however Atlanta's 2016 job increase will be smaller than the gains posted for 2014 – 88,200 – and 2015 – 77,500.
Expectations of below-average top-line growth, the tightening labor market, slightly higher productivity gains and the strong U.S. dollar will be factors behind the slowdown. More positively, a larger share of the new jobs will be full time rather than part time.
Many of the headquarters and other large projects recently announced by the Georgia Department of Economic Development will be located in the metro area. Atlanta's outsized information industry will benefit from expanding film and television production as well as surging demand for more sophisticated wireless services and high-volume mobile data applications.
Major improvements at Hartsfield-Jackson Atlanta International Airport bode well for Atlanta's growth. The airport makes the Atlanta area an ideal location to operate corporate headquarters, with multi-state and multi-national companies flying executives and salespeople everywhere almost every day.
Airport improvements also will help Atlanta to become even more popular as a destination for tourists and people attending business meetings, conventions and trade shows, as well as sporting and cultural events. This, along with cyclical improvements in the national and regional economies, will boost Georgia's hospitality industry. Hotel occupancy rates will be at or near record levels. New attractions such as the Porsche Experience Center and the College Football Hall of Fame will boost Atlanta's appeal to travelers.
Atlanta will continue to develop as an inland port for distribution and warehousing products. The connectivity of Georgia's ports to the interstate system, rail and air cargo is excellent. Sites near Hartsfield-Jackson and its extensive air cargo facilities as well as those near cold storage facilities appeal to manufacturers of perishable biomedical products.
One major plus for Atlanta in this new era of federal fiscal austerity is that the metro area is not too dependent on federal jobs. Only 4 percent of the Atlanta area's nonfarm earnings come from federal employment versus 7.7 percent for the state as a whole. Atlanta is not the home of a major military base. State and local government accounts for only 8.9 percent of earnings in Metro Atlanta versus 11.4 percent for the state. So public restructuring would be less problematic for Atlanta's growth than elsewhere in Georgia or for the nation as a whole.
Home building has long been important to Atlanta's economy. While the Great Recession housing bust was severe, the upturn in single-family homebuilding began in 2010 and has since been gaining traction. As of mid-2015, home prices in the Atlanta MSA were only 6 percent below their peak 2007 level. Housing will continue to be a powerful driver of Atlanta's economy in 2016, with the number of single-family new-home starts increasing by about 25 percent.