2015 40 Under 40 Event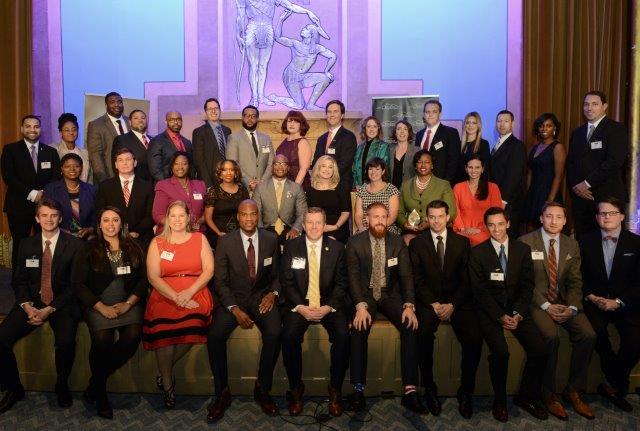 On Oct. 22, Georgia Trend magazine honored this year's 40 Under 40 class at the Egyptian Ballroom at Atlanta's Fabulous Fox Theatre. The event featured keynote speaker Shan Cooper, vice president and general manager of Lockheed Martin Aerospace in Marietta, whose words inspired not only some of Georgia's best and brightest, but everyone in the room.
The honorees this year included our youngest-ever recipient at age 17. He and the others were named to the list because of their impact on Georgia through their work and community service. The ballroom was filled with friends, family and co-workers, who came out to support and congratulate these 40 men and women for their accomplishments.
Kennesaw State University and the Georgia Chamber of Commerce sponsored the event. Atlanta Mayor Kasim Reed, himself a 40 Under 40 honoree, class of 2001, also spoke. But the highlight of the evening was the presentation of awards to 40 people who represent Georgia's future. And don't worry. We're in good hands.
Learn more about this year's honorees in the October Georgia Trend feature, "2015 40 Under 40," and congratulations once again to the winners. We can't wait to see what you all will do next.
To see more photos from the event, Like our Facebook page, and see our 40 Under 40 photo album.
Photo at top: The 40 Under 40 honorees at the Fox.
All photos courtesy of Georgia Trend's senior photographer, Jennifer Stalcup.