This Month in Georgia History — October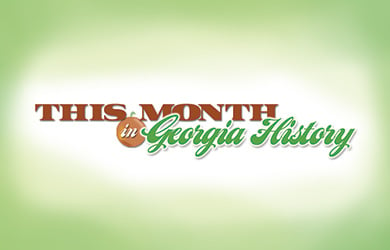 Fall's finally here, bringing with it cooler weather, college football and renewed energy after a long, hot, languid summer. Take a look at some of what's happened in Octobers past across the Peach State as you enjoy hot chocolate, a spicy bowl of chili or a blazing bonfire.
Oct. 1, 1986
The Jimmy Carter Presidential Library and Museum and the Carter Center are dedicated.
Oct. 28, 1995
The Atlanta Braves win the World Series for the first time in 38 years.
Oct. 16, 2000
The Booth Western Art Museum in Cartersville breaks ground.
Oct. 22, 2001
Visionary folk artist Howard Finster dies, leaving behind his "Paradise Garden" in Summerville.