40 Under 40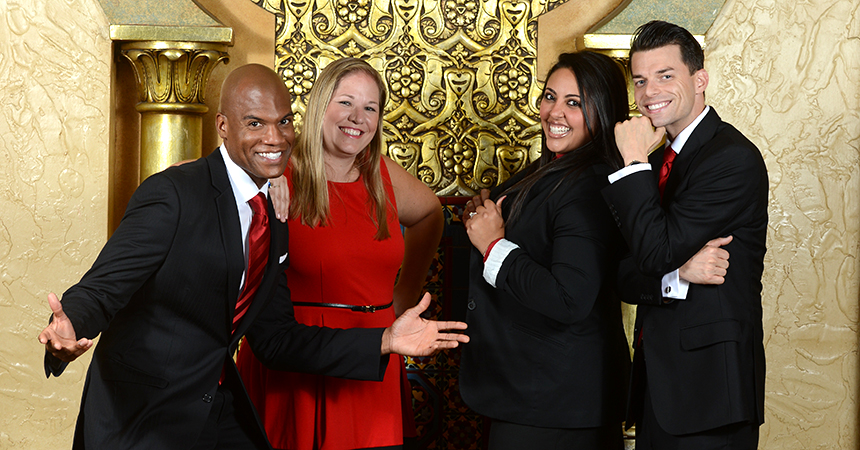 Here at the magazine we look forward to the annual 40 Under 40 feature. It's an opportunity to learn about the great ways young people across Georgia are making lives better in their own corner of the world, in the state and in some cases all over the globe.
This year we had nearly 300 entries, which made it a challenge to pick just 40. If you were nominated and weren't selected or
you nominated someone who wasn't chosen, please nominate again. The 2016 nomination period will open up in the spring, and once again we'll be looking for people who do more than make a difference in their jobs. An ideal candidate is someone who is affecting Georgia (or his or her corner of it) via a job and/or civic involvement. There are cases in which a day job alone is enough of a qualification, but the state is filled with people who excel at the 9 to 5, so we're looking for folks whose involvement and commitment goes beyond what they're paid to do.
And, as the photos show, people with a sense of fun, a sense of humor and no need to take themselves too seriously are a big plus.
Meet the 2015 Georgia Trend 40 Under 40 class, including the honorees pictured, from left, John Kennebrew, Northside Psychological Services and Showcase Group, Atlanta; Lisa Scarbrough, Moon River Studios and Coastal Pet Rescue, Guyton; Alia El-Sawi, Homeland Security Investigations, Sandy Springs; and Tony Gonzalez, Georgia Power, Atlanta, in this month's feature story.
The photo was taken at the Fabulous Fox Theatre in Atlanta by our own Jennifer Stalcup.