Georgia Trend — Celebrating 30 Years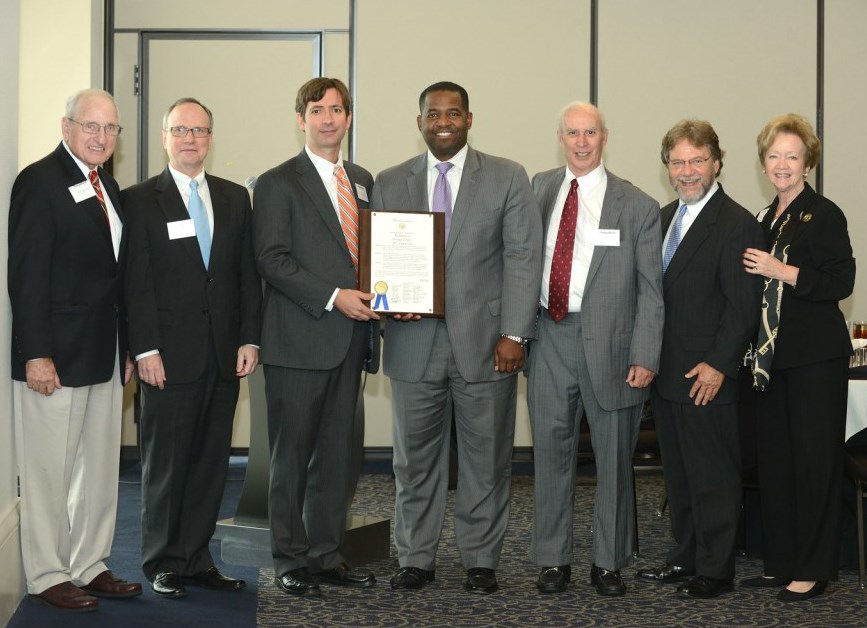 I know, most anniversaries last one day – not a whole month. But we here at Georgia Trend can't seem to stop the 30th anniversary party. Last Friday we hosted a luncheon at the Commerce Club in downtown Atlanta and invited friends from all across Georgia to help us remember the past, look to the future and celebrate the present.
Todd Groce, president of the Georgia Historical Society, entertained and educated us with his keynote speech, "Where do we go from here?" It was a whirlwind tour back through the last 60 years. And, oh, the nice things he said about us. Our heads are still reeling.
"The year in which Georgia Trend was founded, 1985, marked the beginning of perhaps the most explosive economic growth in the history of Georgia. By every measure, the past 30 years have been the most successful ever enjoyed by our state," Groce said. "Georgia Trend has been there to record it all. It is no accident that the magazine was founded in the 1980s and not the 1930s or the 1950s. Georgia Trend was a product of its time and of a unique moment in the state's history. It reflected the newfound emphasis on growth and the excitement of those who were leading the state into a new era. As it chronicled unprecedented economic change, it served as a first draft of history. It provided in-depth analysis of major business issues, highlighted exemplary leaders, offered encouragement to investors, and pointed out opportunities. It gave voice and a sense of unity to the state's business and political leadership as it forged a new Georgia."
He also reminded us of some of the great moments in our state's history with clips from Today in Georgia History, a series produced by the Georgia Historical Society for Georgia Public Broadcasting and now available online. We saw again the rise and fall and rise of Coke, New Coke and Coke Classic; the Georgia Lottery's transformation of public education; the Atlanta Olympics; and the history-making Chief Justice Leah Ward Sears.
Groce left us with ideas to consider as we look ahead. "Today Georgia once again stands at a crossroads. The next 30 years will test our resolve to keep moving forward and our ability to continue to make good decisions. The challenge to remain competitive in a global economy is great, but so was overcoming segregation and forging the first-ever biracial alliance for progress. If history teaches us anything, it is that nothing is inevitable; that each step is uncertain and filled with chance; that the effects of our decisions can last for decades; and that it is leaders with the right vision and priorities that determine the outcome of a crisis or if an opportunity is seized or missed."
Thank you to everyone who attended – former staff, former owners, former writers, business and political leaders from around the state, including many who have supported the magazine since its beginning. You are the ones who continue to make Georgia a place we're proud to call home.
Thanks, also, to Georgia Trend's senior photographer Jennifer Stalcup for the great photos. To see more, visit our Facebook page.
Here's to 30 more years of Georgia Trend and Georgiagreatness.
Photo above: A proclamation from the city of Atlanta recognizing Georgia Trend's 30th anniversary. From left: Former UGA Athletics Director Vince Dooley; Georgia Historical Society President and CEO Todd Groce; Trend Co-Editor-in Chief and Publisher Ben Young; Atlanta City Council President Ceasar Mitchell; Trend Co-Editor-in Chief and Publisher Neely Young; Atlanta Community Food Bank Founder Bill Bolling; and Kathy Young