Economy: Stay Connected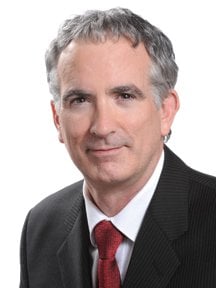 A positive outlook for cable and satellite TV will help Georgia's information industry contribute to economic growth in 2015-16.
Good prospects for the industry are a result of renewed growth in the number of Georgia households, customers' increasing willingness to pay more to upgrade to higher-speed Internet connections, increases in advertising outlays and growing demand for an expanding array of new high-margin digital cable products and other optional services. In addition, substantial improvement in labor market conditions and more bundling of services should cause subscriber churn rates to fall.
Profit margins are typically higher on premium cable and satellite TV services than on basic TV services, but providers will have to spend more on both marketing and infrastructure. Also, a declining number of cable television subscribers and the proliferation of online and wireless video distribution will be major challenges for cable providers.
Revenues from higher demand for broadband Internet connections and premium services will more than offset the slight decline in demand for basic cable television.
The long-term outlook for cable providers is less optimistic, due to the increased penetration of mobile broadband access and the proliferation of over-the-top offerings – those delivered via the Internet rather than multi-channel TV providers.
Providers will need to invest more. Fortunately, financing will remain affordable and will be somewhat easier to obtain, although interest rates have probably hit their lows for this cycle. Meanwhile, competition among the various telecommunications subsectors will intensify, and spectrum will remain in short supply.
More channels and more programming, plus the increasing content available on demand, will drive the industry's overall revenue growth. Cable and satellite television providers also benefit from the increased quality and affordability of HDTV sets. Advertising revenues will rise as markets for most goods and services expand. The perennial threat to advertising revenue remains the popularity of devices that allow viewers to bypass commercials altogether.
In Georgia, the growing popularity of satellite delivery systems and the proliferation of alternative delivery options that are easily accessed via new devices will cause demand for basic cable television services to decline. Along with more competition from direct broadcast satellite and Internet television, this will stymie increases in basic cable rates. As Georgia's economy expands and disposable personal incomes rise, households will be more inclined to purchase highly profitable premium services. Still, growth in satellite subscriptions, online video delivery and mobile video will substantially outpace growth in cable television subscriptions – eroding cable's subscriber base and its market share.
The greatest challenge to providers of cable and satellite television is explosive growth in the quality and quantity of online and mobile video content, a distribution channel that will prove to be extremely disruptive.
Specialty streaming video and niche satellite services will take market share from cable operators. Netflix and YouTube account for almost half of all peak-period Internet traffic in North America. A second major challenge for cable and satellite television companies is the increasing cost of content, which is likely to squeeze margins.
In the recent past, their modems gave cable providers an advantage over the phone industry in the race to provide high-capacity Internet access. But this advantage is ebbing fast. Phone companies will lead the way in providing Internet access to people who use wireless phones, tablets and other handheld devices. VoIP initially gave cable companies the ability to provide their customers with traditional wired phone services, but mobile VoIP will shift the advantage to wireless providers.
The format war between 4G wireless technologies has been resolved in favor of Long-Term Evolution (LTE), which means that the rollout will accelerate. The era when cable operators reigned supreme in providing high-speed, high-capacity Internet access has come to an end in many markets.
In the future, look for data transmission charges to rise significantly for high-volume users, while charges for voice calls will flatten or disappear completely.