This Month in Georgia History — July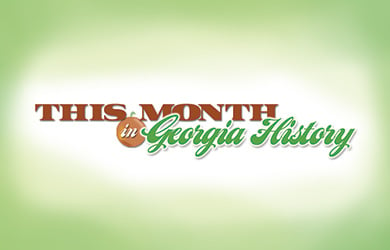 It's hotter than the hinges on the gates of hades and more humid than the steam room at the gym here in the South in July, making it tough for some of us to get any work done at all. But Julys gone by are filled with hard-working athletes, politicians and more.
As we at Georgia Trend celebrate 30 years of covering business, politics and economic development across this great state, we invite you to take a break from the heat and enjoy this snapshot of Georgia history.
July 20, 1988
The Democratic National Convention arrives in Atlanta. Former Massachusetts Gov. Michael Dukakis is the party's nominee for president.
July 23, 1988
Future Cy Young Award winner, eight-time All-Star and Hall of Famer John Smoltz makes his major league pitching debut with the Braves.
July 19, 1996
Atlanta is the center of the universe when the Centennial Olympic Games – the largest event in the city's history – begins.
July 18, 2000
Paul Coverdell, the first Republican senator from the Peach State since Reconstruction, passes away at age 61. Coverdell was first elected to the U.S. Senate in 1992.