Sports Desk: Georgia's Bobby Jones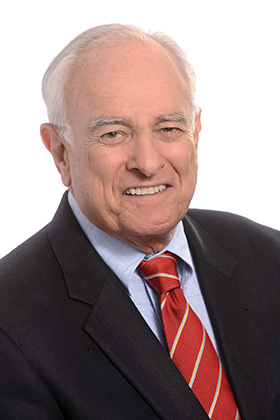 The Open championship in July! If you don't recognize the term, you can make it "British Open" to distinguish between the national championships of golf in the United States and the United Kingdom. But it's hard to find a Brit who refers to their championship as anything other than "The Open." This year marks the 144th Open, at Scotland's St. Andrews – a good time to pay tribute to Georgia's golfing legend Bob Jones.
Golf originated in the U.K. and Americans took to the game early on. The U.S. Golf Association was established in 1895, making it old by our standards; but by that time, the Brits had played their Open championship 35 times.
It wasn't until 1922 that an American won the British championship when Walter Hagen won at Royal St. George's. With the passing of time, however, American golfers began to dominate the game.
There have been golden eras for many U.S. champions including Jack Nicklaus, Tiger Woods, Arnold Palmer and Tom Watson; but considering travel across oceans, rustic golf equipment and costs for an amateur to compete, there hasn't been a golfer to dominate quite like Georgia's Bob Jones, especially in Open competition. From Hagen's Open victory until 1930, when Jones retired, the two of them won seven of the British championships.
There was no expansive tour in Jones' day. The Atlanta native essentially played in the four biggest events of his time, the Open and Amateur championships of the United States and Great Britain. Has anyone dominated the game as he did in his era? Let's lend an ear to historian Sidney Matthew, the foremost expert on Bob Jones' life and career.
"The British Open helped define Jones as a person and as an athlete," Matthew says. "He played the course, which I see our young American Jordan Spieth doing now. Bob Jones would love Jordan Spieth. No fist pumps, just a smile and a tip of the cap. When Jones went to St. Andrews as a prodigy at age 21, he went out in 47 in the third round, tore up his scorecard, threw it in the River Eden." He finished the tournament, calling it the "most inglorious failure of my golfing career." Jones came home with his tail between his legs, learned to control his emotions and eventually returned to St. Andrews and redeemed himself."
Even today, there remains talk of winning a Grand Slam, which in modern times would be finishing first in the four professional majors – the two Opens, the Masters and the PGA championship. No one has been able to accomplish winning all the majors in the same year except Jones in 1930. It was a summer to remember as Jones enjoyed a ticker-tape parade in New York when he sailed home from the United Kingdom. It was a fine and treasured time for the East Lake Golf Course in Atlanta, which had spawned and nurtured Jones into a gentleman and a champion.
Jones' legacy at Augusta National was enhanced by his winning golf's Grand Slam along with his keen insights into what he wanted the golf course and the club to be. He was always a welcome fixture at the Masters even when poor health robbed him of his mobility. He never lost his sanity, however, and was an advocate of international golf, playing by the rules and never retreating from the notion that golf is a gentleman's game.
He would have embraced the emergence of international golf. After all, the Scots embraced him as if he were one of their own when he won the Amateur at St. Andrews in 1930. Nobody is sure what his take would be on the technology that is making the old courses he loved playing obsolete.
One thing that he would not abide is rude behavior on the golf course. I think he would have been inspired by Tiger Woods' ability to dominate the game in his prime years, but certainly not Tiger's slamming his clubs about in anger or his inability to control his language.
In 1936, Jones attended the Olympic Games in Berlin, and decided that being that close, he wanted to revisit St. Andrews. He played a round of golf with the entire borough of St. Andrews closing down to watch him play. It brought tears to his eyes.
One of the lessons of Jones' life and career is that no matter your walk in life, being a gentleman is, perhaps, the easiest thing to master.