Economy: Let's Go Shopping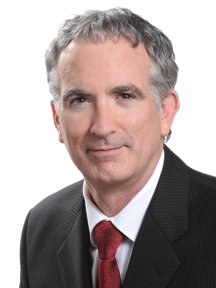 The Great Recession had an impact on everything from mortgages to auto sales. Now as the economy is ticking up, improvements can be seen in all areas, including retail. Here's a look into how that sector is faring.
Retailers will see top-line growth, and their margins also will widen. Multi-channel retailers that fully integrate electronic and physical stores will continue to fare better than those that do not fully integrate their retail activities.
The brick-and-mortar retailers with the best prospects include off-price luxury stores, discounters, drug stores and small-format grocery stores (organic, ethnic or discount). The brick-and-mortar retailers with the worst prospects are primarily those that face the most digital competition, including bookstores, postal stores and stationery stores. Unionized grocery, office supply and mid-priced apparel/department stores also will struggle.
The majority of shoppers continue to focus on value, because many households have yet to fully rebuild the wealth lost to the Great Recession. In addition, job prospects have not improved much for people without specialized technical skills or a college degree. Meanwhile, well-heeled shoppers, many of whom have benefited from gains in the equities markets, will provide impetus to luxury retailers, while mid-market retailers' prospects remain weak. Retail bankruptcies and store closings, therefore, will continue, albeit at a reduced pace.
Retail sales will be sustained by growth in employment, which will give more people the confidence and the wherewithal to spend on retail goods. The rate of disposable personal income growth will be higher this year than last, which implies faster growth of retail sales.
The up-cycle in residential real estate markets will be a second force powering retail growth, especially sales of home-related items. The impact of improving housing markets on retailers will be greatest in those geographic markets where home-price appreciation is strongest. Stores selling furniture, home furnishings and building materials will post large percentage gains. Rising home prices will also translate into increased overall spending on retail goods and household services.
There are still headwinds for retailers. For example, despite the full recovery of the U.S. equity markets and the partial recovery of housing markets, many people are still less well off than they were prior to the Great Recession. Saving more to rebuild household wealth, therefore, will take priority over spending, especially for families that had the majority of wealth in their homes rather than in financial markets.
Although household wealth has regained its pre-recession level, many middle- and lower-income households have not fared so well. The rapid bounce back of the stock market that began in the second quarter of 2009 helped mainly upper middle-class and high-income households to more than fully recoup their recent losses, which will provide a significant tailwind to retail sales of luxury goods. But the lost wealth will not be easily rebuilt for the households that missed out on the gains in the equities markets or that had the majority of their wealth in real estate. Consequently, mid-market retailers will continue to muddle through the most subdued recovery in consumer spending since World War II.
Credit will become more available, slowly lowering one barrier to retail sales growth. Households also will be carrying considerably less debt than they were carrying going into the Great Recession. A lower ratio of financial obligations to disposable personal income will be supportive of retail sales growth.
Personal bankruptcy and credit-card delinquency rates have both come down, reflecting easing of the distress households have endured. But more deleveraging and a significantly higher savings rate are needed. Neither of those factors bodes well for mid-market retailers.
Another favorable development will be continued modest increases in the number of tourists and business travelers, which boosts the prospects for retailers located near major tourist attractions, convention centers or interstates.
In addition, Georgia's above-average population growth remains a long-term plus for in-state retailers, with state-to-state retiree migration poised to provide more support than in recent years.
All in all, the retail picture looks to be slowly improving, much as the economy around the state is picking up steam.