Georgia Trend wins two national editorial awards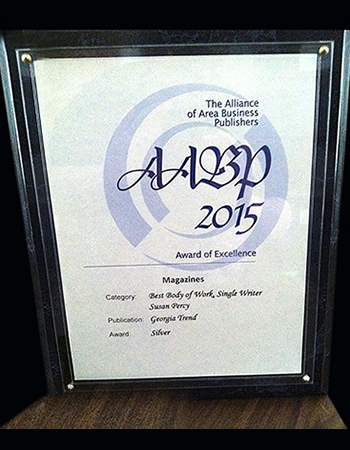 Georgia Trend came home from the Alliance of Area Business Publishers annual conference this past weekend with two national awards for pieces published in 2014.
Editor-At-Large Susan Percy received a Silver Award for Best Body of Work. Take a look at her award-winning writing in these stories, "Unbroken Circle," "Mayor of Georgia" and "Kinder, Gentler Agriculture."
Co-Editor in Chief and Publisher Ben Young received a Bronze Award for Best By-line Commentary for "Surf's Up," about the effects of climate change on Georgia's coastal communities.
Congratulations to Susan and Ben!