This month in Georgia history – April edition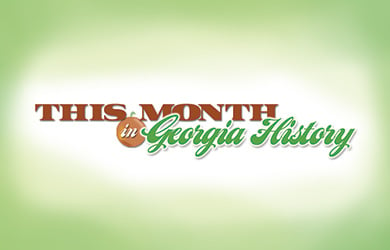 As we at Georgia Trend celebrate 30 years of covering business, politics and economic development across this great state, we're taking a look back at some of the events that brought us to where we are today.
It may seem like the only news worth covering this April is the pollen count – 6,000 and climbing – but there have been some important April events in our state's past. Let's take a look.
April 23, 1985
New Coke is introduced. Consumers revolt, and the company brings back its original formula, this time as "Coca-Cola Classic."
April 12, 1987
Augusta native Larry Mize becomes only the third Georgian to win the Masters golf tournament with a near-impossible 100-foot chip-in.
April 11, 1990
The Vidalia onion is designated as Georgia's official state vegetable.
April 26, 1994
Atlanta based hip-hop group OutKast releases their first album, Southernplayalisticadillacmuzik
April 24, 1999
The Georgia Sports Hall of Fame opens in Macon.
April 27, 2011
An EF-4 tornado strikes Ringgold and Cedartown, killing 15 in Georgia.