This Month in Georgia History, March 2015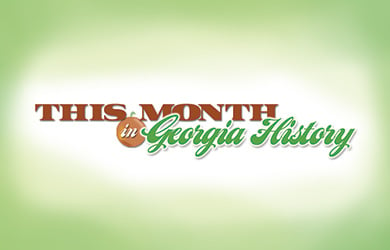 As we at Georgia Trend celebrate 30 years of covering business, politics and economic development across this great state, we're taking a look back at some of the events that brought us to where we are today. March is known for coming in like a lion and out like a lamb – an observation that seems all to true as we remember some of the March happenings that have shaped our state.
Georgia History
March 1, 1992
Construction is completed on the $214-million Georgia Dome in Atlanta, at the time the largest cable-supported fabric roof in the world.
March 20, 1994
Author, newspaper columnist and humorist Lewis Grizzard dies in Atlanta at age 47.
March 21, 1994: Conyers native Holly Hunter wins a Best Actress Oscar for her role in The Piano.
March 23, 1998
Athens-born Kim Basinger wins an Academy Award for Best Supporting Actress for her role in LA Confidential
March 1, 2007
In Webster, Sumter and Macon counties, an F3 tornado touches down over 38 miles, destroying the Sumter County Regional Hospital and killing 2.
March 14, 2008
Just one year later, an F3 tornado cuts a swath through downtown Atlanta, causing $500 million in damages.
— Christy Simo