Economy: A Positive Outlook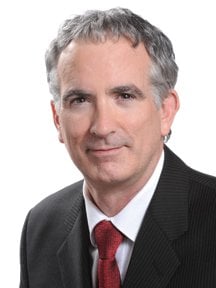 As the economy picks up around the country, folks in cities across Georgia will find life a little bit sweeter in 2015.
In Columbus, employment will rise by 1.2 percent in 2015, or by 1,500 new jobs, which is a slight improvement over 2014. The regional economy derives a larger-than-average share of economic activity from three industries: financial activities, government, and leisure and hospitality. Improving conditions for financial activities will help Columbus in the coming year.
The area is also very dependent on government spending due to Fort Benning. Federal fiscal austerity therefore significantly diminishes the near-term prospects for regional economic growth and also makes the overall business environment more risky.
With a long list of attractions and a local demand for things to do, the regional economy gets a relatively large boost from the hospitality and leisure industry. A positive outlook for these sectors bodes well for the overall performance of the Columbus region's economy in 2015.
More stable home values during the Great Recession lessened damage to households' wealth and confidence, which should help in terms of new business formation and consumer spending. Lackluster short-term expectations for the region's housing recovery reflect expectations that the robust population growth that accompanied Fort Benning's expansion will slow dramatically over the next several years as defense spending winds down.
Macon's total employment will rise by 1.1 percent in 2015, or by 1,100 jobs. That's more than twice as many new jobs than the area added in 2014. Macon's economy will benefit from its focus on transportation and logistics, financial activities, higher education, healthcare, and professional and business services. Macon is not overly dependent on the government sector or manufacturing. However one potential long-term problem for Macon is that the number of young and middle-aged adults is declining.
Macon's role as a regional retail trade center will expand in 2015. Its central location makes the area a good place to host statewide meetings or conventions, but the region has yet to fully develop this advantage. Nonetheless, the hospitality industry will be a positive force for growth.
Macon is located strategically at the intersection of I-75 and I-16, has two railroad lines and a good airport that is used by local residents as well as others from throughout much of South Georgia. The area's role as a remote bedroom community for the southern portion of Metro Atlanta will expand, further stimulating the economic development of Macon's northern suburbs. Atlanta's relatively strong economic recovery therefore will benefit Macon this year.
Drive time to Hartsfield-Jackson Atlanta International Airport from downtown Macon is no greater than from the northern portions of Metro Atlanta. As Atlanta becomes more congested, Macon will become very attractive to private businesses and state government operations. The city's expansive historic district, places of special interest and revitalization efforts have turned Macon into an even more attractive hub for business.
In 2015, Savannah's employment will rise by 2.7 percent, or 4,400 jobs. The city's multiple personality – that of a major tourist attraction, an aerospace manufacturing center, a modern and extraordinarily successful deepwater port and a regional hub for health and educational services – ensures Savannah's continuing success.
Savannah's long-term growth prospects are among the best in the nation. The city's unique ambiance and transportation infrastructure make it an attractive place to live and do business. Visitors are drawn to the thriving historic district and waterfront developments. Retirees will continue to be an important economic force, but the Savannah area will benefit from the fact that its population is increasing for all age groups. Gulfstream Aerospace is a very powerful driver of the area's economy, providing thousands of high-quality jobs, and the city will continue to benefit from the film industry's interest.
Savannah is becoming a premier destination for national conventions, trade shows and meetings. The convention business will continue to be one of the fastest-growing sectors of the economy, reflecting substantial investments in the area's infrastructure, including new, well-situated hotels and the Savannah International Trade and Convention Center.
With this many sectors of the economy picking up speed, 2015 looks to be a banner year for cities across our state.