Economy: "A" Grades All Around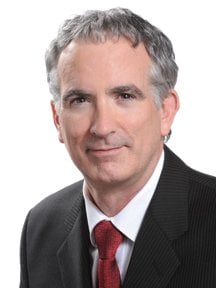 It's a new year, and things are looking up for Georgia's A-Team: Atlanta, Albany, Athens and Augusta.
A revival of population growth and the housing recovery will strongly underpin Atlanta's ongoing economic recovery. A high concentration of college-educated workers will continue to attract high-tech companies in life sciences, research and development, IT, professional and business services, and advanced manufacturing. The healthcare IT and mobile apps segments are also growing rapidly.
Compared to other large metropolitan areas with strong links to global markets, the costs of living and doing business in the Atlanta Metropolitan Statistical Area (MSA) are low. Businesses are attracted by Atlanta's extensive multi-modal transportation and distribution system, and the talent pool is large.
The 29-county Atlanta MSA will add 69,100 jobs in 2015, a year-over-year increase of 2.8 percent and 71 percent of the state's net job growth. Atlanta's high concentration of service-producing industries, IT companies, distribution companies, institutions of higher education, healthcare providers, life sciences companies and headquarters operations will keep the job machine in forward gear.
Major improvements and the new international terminal at Hartsfield-Jackson Atlanta International Airport bode well for the city's growth. The airport makes the Atlanta area an ideal location to operate corporate headquarters or facilities that produce highly perishable biomedical products.
In Albany, employment will rise by 1.1 percent in 2015, or by about 700 jobs. A high proportion of government jobs makes Albany vulnerable to restructuring – the city's job losses from 2011 through 2014 were primarily at the federal and state levels, with local government adding positions.
The area's population and labor force have been declining and will continue to do so. Compared to the Georgia average, Albany has fewer people within the 25 to 49 age bracket, typically the most productive professional years.
As economic conditions improve, however, Albany will capitalize on its assets, including a low cost of doing business, an excellent telecommunications infrastructure and a reputation as a good place to live and raise a family. The area economy will slowly rebuild itself.
As consumer spending recovers, Albany will benefit from its role as a regional retail-wholesale-distribution center. Albany will emerge as a regional healthcare and transportation hub, but the area's role as a retail hub for Southwest Georgia will face more competition from e-commerce. Albany will continue to fare well in its role as a support center for agriculture.
In 2015, employment in Athens will increase by 1.9 percent – about 1,700 jobs, which exceeds the gains estimated for 2014. Athens' outsized healthcare sector is poised for growth, expanding the city's role as a medical service center for northeast Georgia. The establishment of a medical school at UGA in partnership with Georgia Regents University will encourage further development of the clinical healthcare and biomedical industries. UGA's three-year-old College of Engineering continues to enhance entrepreneurial development and recruit high-tech companies and venture capital. Plus, more exhibit space at the Classic Center equals larger conventions and trade shows.
Athens could be held back by its outsized government sector. Athens is six times more dependent on state government jobs than the state as a whole, and that is no longer an advantage. Plus, housing is recovering more slowly in Athens than at either the state or national levels.
In 2015, Augusta's employment will increase by 2.1 percent, or 4,600 jobs. Augusta's healthcare and private education sectors are positives for the area's economy, which will continue to benefit from construction at Plant Vogtle.
Augusta is a center for telecommunications services and call centers, and the Georgia Medical Authority will use the expertise at Georgia Regents University to establish Augusta as a center for the rapidly growing life sciences industry.
Fort Gordon has grown dramatically in recent years, adding to the area's supply of well-trained, skilled workers. The relocation of the U.S. Army Cyber Command to Fort Gordon will directly create about 700 military and civilian jobs, including military contractors.
All in all, the state's A-Team can look forward to a more prosperous new year.