This Month in Georgia History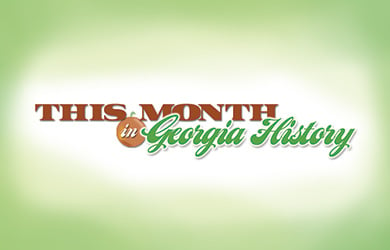 As we at Georgia Trend celebrate 30 years covering business, politics and economic development across this great state, we're taking a look back at some of the events that brought us to where we are today.
With the holidays behind us, it always feels like January's a little slower. But that doesn't mean there hasn't been some big news in Januarys past. Take a look:
Jan. 23, 1986: Ray Charles and James Brown are inducted into the Rock and Roll Hall of Fame.
Jan. 17, 1991: Eastern Air Lines shuts down.
Jan. 12, 1993: Flash floods hit Southeast Georgia, causing $10 million in damages.
Jan. 13, 1994: Midnight in the Garden of Good and Evil, John Berendt's book that put Savannah on the national map, is published.
Jan. 3, 1995: Newt Gingrich becomes speaker of the U.S. House of Representatives.
Jan. 1, 1996: The city of Augusta and Richmond County merge to form a consolidated government.
Jan. 1, 2000: Georgia Trend cover features Dr. Martin Luther King Jr. as the Georgian of the Century.
Jan. 30, 2001: Georgia's new state flag flies – the state's first in 45 years. (The current flag was adopted in 2003.) – Christy Simo and Karen Kirkpatrick