Nominate Your Company for Best Places to Work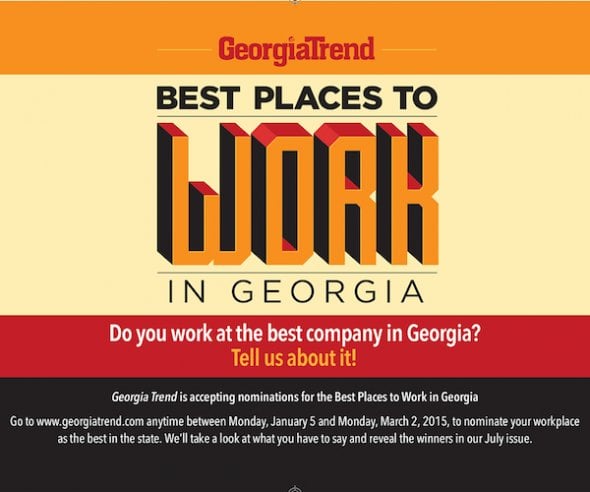 Do you work at the best company in Georgia? Tell us about it!
Georgia Trend is accepting nominations for the Best Places to Work in Georgia. Between now and Monday, March 2, fill out the online nomination form with info about why your company is among the best in Georgia. We'll take a look at what you have to say and reveal the winners in our July 2015 issue.
Get more information online. And may the best companies win!