The Power is Yours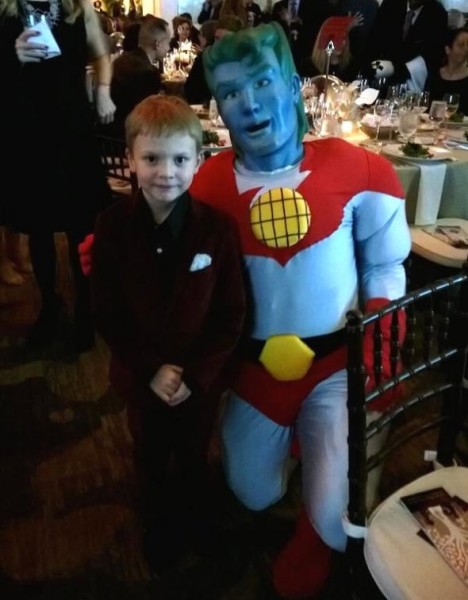 The Captain Planet Foundation threw a star-studded 2014 Benefit Gala Dec. 5 honoring renowned primatologist Dr. Jane Goodall as well as Georgians Dr. Marshall Shepherd, director of the University of Georgia's Atmospheric Sciences Program, and 12-year-old Carter Ries and his sister Olivia, 10, founders of One More Generation (OMG). Other stars attending included Ted Turner, Jane Fonda, Larry King and CNN Anchor and Event Co-Chair Natalie Allen.
Captain Planet Foundation Executive Director Leesa Carter described the environmental organization's success with reaching children, including the expansion of the Project Learning Garden program, which, in partnership with Pratt Industries, is now available to any school in the country for just $1,000; and a partnership with the National Science Teachers Association to incorporate courses like STEM in the Garden and EcoTech.
Goodall applauded Shepherd's efforts to educate the world about climate change and the Reis children's ambitions to go international in their efforts to save species and heal the earth. "I'm sad for the damage caused to the planet in my lifetime," says Goodall, who turns 80 this year, "but when I see children like the Reises I am exhilarated."
As event co-chair Cara Isdell Lee's young son Rory said to the crowd, quoting Captain Planet: "The power is yours!"
To read more about the work of the Captain Planet Foundation, check out Georgia Trend's June 2014 feature, "When Powers Combine."
Learn more about the Reis' OMG effort in the August 2013 article, "Treasure Not Trash.
" — Ben Young