Sports Desk: Something In The Water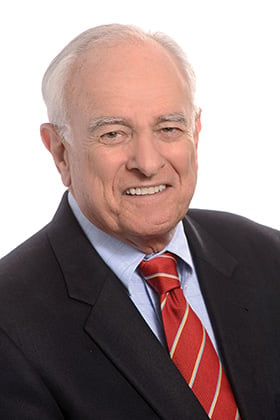 Located in west georgia just south of Rome, Cedartown is famous for its Cherokee and Creek Native American heritage and the influence of its water source, "Big Spring." It's also known for generating sports legends. Home to 10,000 people, Cedartown has more Georgia Sports Hall of Famers per square mile than any town in the state. The big six are Doc Ayers (football coach, inducted in 1990), Ray Beck (football, 1959), Edgar Chandler (football, 1988), Jimmy Hightower (football coach, 1989), Doug Sanders (golf, 1975) and Whitlow Wyatt (baseball, 1976). Must be something in the water.
The city, with a campaign chaired by Jane Wyatt, Whitlow Wyatt's sister-in-law, will pay tribute to its heroes with near life-size sculptures to be placed as a Sports Walk of Fame downtown. The likenesses of the six Cedartown natives, skillfully created by Julia Knight of Avondale Estates, will be dedicated in June 2016.
There is one glaring omission in this lineup – Cedartown native Bill Munday, who became the first sports director of NBC. A pioneer broadcaster who did the first coast-to-coast broadcast of a game on radio – the 1929 Rose Bowl – Munday has not yet been admitted into the hall, a grievous shortcoming. Shame on the Georgia Sports Hall of Fame for this oversight.
Space constraints inhibit the sort of essay that would adequately cover the accomplishments of these men, but the highlights follow:
Doc Ayers was a highly recruited halfback out of Toccoa and a promising player for the University of Georgia, before a knee injury ended his career. He would go on to become a successful high school coach who won the 1963 State AAA championship at Cedartown.
Ray Beck made All-American at Georgia Tech and was chosen in the second round of the NFL draft by the New York Giants. He was a highly regarded lineman in 1952 and 1955-57. Military service interrupted his pro career, but he came away with an NFL championship ring with the Giants in 1956. In conversations with several teammates (Dick Yelvington, Sam Huff, Charlie Conerly) and offensive coach Tom Landry over the years, they all sang his praises as a competent player and the consummate gentleman off the field.
Edgar Chandler made All-American as an offensive lineman at the University of Georgia, where he played on Vince Dooley's first SEC championship team in 1966. As an offensive tackle, he only weighed 200 pounds, but his remarkable quickness caused one veteran pro scout to compare Chandler with the great Bob Suffrage of Tennessee. Chandler was such a talent that he switched to defense and played middle linebacker in the NFL with the Buffalo Bills and New England Patriots for six years. His premature death from cancer at age 46 devastated his teammates.
Jimmy Hightower was born in Cedartown but earned fame at Americus, where he became the only high school coach to coach in the state high school all-star games in both football and basketball. He won state championships in four sports. At his funeral, two former NFL head coaches who once played for him were in attendance: Dan Reeves (Broncos, Giants and Falcons) and Chan Gailey (Cowboys and Bills). Seldom have NFL coaches praised their high school coach like Reeves and Gailey. Hightower is the reason both of these NFL personalities chose the coaching profession.
Doug Sanders was the first amateur to win the Canadian Open in 1956. He went on to win 20 PGA tournaments. He also made the Ryder Cup team. Renowned for his taste in fashion, Doug became known as the "Peacock of the Fairways." Only a 30-inch putt on the 18th hole kept him from winning the British Open in 1972. That led to an 18-hole playoff the next day with Jack Nicklaus. Nicklaus won the playoff 72-73. The tenacious Sanders made par from the trap by the green of St. Andrews' famous "Road Hole." Nicklaus called it the "greatest shot under pressure" that he ever saw in major championship competition.
Whitlow Wyatt pitched in the big leagues for 12 years, playing in the 1941 World Series for the Dodgers against the Yankees, the first subway series. Wyatt was a two-time all-star, 1940-41. He later managed the Atlanta Crackers to the league championship and coached for 10 years in the major leagues. He was one of the many Georgia boys who grew up on farms or in mill villages who made it to the big leagues and became established performers.