Economy: Asian Buying Power In 2014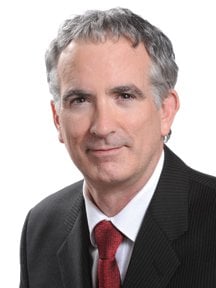 In 2014, 17.7 million Americans – including 392,012 Georgians – claim Asian ancestry, which makes the group a powerful force in the U.S. consumer market. This demographic has grown from 3 percent in 1990 to 5.5 percent in 2014.
Nationally, this group's buying power has climbed from $115 billion in 1990 to $770 billion in 2014 and will grow to an estimated $1 trillion in 2019. A 180 percent gain from $275 billion in 2000 to today's $770 billion exceeds the increases in buying power projected for whites (69 percent), blacks (86 percent), Native Americans (149 percent) and Hispanics (155 percent). In Georgia, Asian buying power will rise from $1 billion in 1990 to $4 billion in 2000, to $11 billion in 2010, to $14 billion in 2014 and to $19 billion in 2019.
Because this group includes people of so many national ancestries, languages and diverse cultures, firms that target specific subgroups – Asian Indian or Chinese, for example – may find niche markets particularly rewarding.
In terms of buying power, Asian Indians comprise the largest of the subgroups, accounting for $195 billion in buying power in 2014, or 25 percent of the U.S.'s Asian buying power. Chinese (excluding Taiwanese) are the second largest subgroup in terms of buying power, accounting for $176 billion, or 23 percent of Asian buying power. Filipinos constitute the third largest subgroup, accounting for $120 billion in buying power. Koreans rank fourth in terms of buying power – $65 billion. Vietnamese rank fifth, accounting for $57 billion in buying power.
Despite the severity of the Great Recession, employment gains can still be cited as one of the forces supporting the growth of Asian-American buying power. From January 2000 through April 2014, the number of jobs held by Asians increased by 2.5 million, or 45 percent. That cumulative gain nearly equals the 2.6 million job gain realized by Caucasians (a dramatically larger population group), but the 45 percent increase in jobs held by Asians falls short of the 58 percent increase in the Asian population over the same period of time.
Although the number of jobs held by Asian Americans is up considerably from where it was at the beginning of the decade, the Great Recession hit this population just as much as everyone else. From an employment peak in November 2007 to its trough in January 2010, the number of employed Asians dropped by 529,000. The period of job losses did not end until seven months after the official end date of the Great Recession. The employment to population ratio was 63 percent in 2000; today it stands at just under 60 percent. The unemployment rate rose from 3.2 percent in 2007 to 7.5 percent in 2010, but has since dropped dramatically. Indeed, like most demographics, Asian Americans have fully recovered the jobs lost to the recession in 2011 and are well ahead of where they were at the beginning of the millennium.
This group is both growing fast and is younger, two keys to the above-average rise in buying power. In 2014, the Asian population is 58 percent higher than in 2000, which exceeds the gain for any other ethnic group. Census data show that the Asian population is younger than the overall population: the median age of Asians is 35.4 years compared to 36.7 years for the total population.
Census data also shows that 53 percent of Asians age 25 and older have a bachelor's degree or higher. The increasing number of successful Asian entrepreneurs also helps to increase the group's buying power.
Asian households spend 21 percent more than the average household, reflecting higher median household incomes. Asian households spend dramatically more than the average household on restaurants, shelter, public transportation, education, and pensions and Social Security.
Asian households spend less than average on alcoholic beverages, electricity, housekeeping supplies, household textiles, furniture, floor coverings, used cars and trucks, gasoline and motor oil, automobile maintenance and repairs, healthcare, entertainment and reading materials. Compared to the average household, Asian households are much more likely to be renters and much less likely to be homeowners.
By 2050, the Pew Research Center estimates the Asian-American population to grow to 9 percent of the country's total population. Clearly, this growing economic clout will continue to attract more attention from businesses and advertisers.