Election Day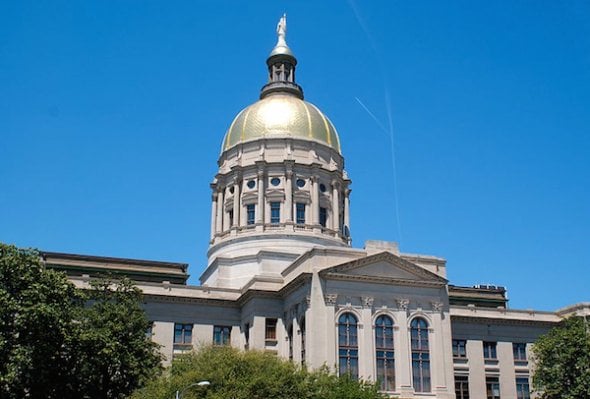 It's Election Day – the day we get to exercise our rights as Americans and vote for our preferred state and national leaders. Take advantage of the freedom to express your opinion through the voting process as our government transitions the way it has for more than two centuries – peacefully and with the participation of our citizens.
Check back to tomorrow. We'll have a list of winners as well as those who are headed for a runoff. The date for a general election runoff for state and local races is Dec. 2. For federal races, it's Jan. 6, 2015.
Candidates for some of the high-profile and statewide elections are listed below with links to their websites. Learn more, then get out and vote!
– Karen Kirkpatrick
U.S. Senator
Michelle Nunn (D)
David Perdue (R)
Amanda Swafford (L)
Governor
Jason Carter (D)
Nathan Deal (R)
Andrew Hunt (L)
Lieutenant Governor
Casey Cagle (R)
Connie Stokes (D)
Secretary of State
Doreen Carter (D)
Brian Kemp (R)
Attorney General
Greg Hecht (D)
Sam Olens (R)
Commissioner of Agriculture
Gary Black (R)
Chris Irvin (D)
Commissioner of Insurance and Fire Safety
Ralph Hudgens (R)
State Superintendent of Schools
Valarie Wilson (D)
Richard Woods (R)
Commissioner of Labor
Mark Butler (R)
Robbin Shipp (D)
U.S. Congress, District 1
U.S. Congress, District 2
Sanford Bishop (D)
Greg Duke (R)
U.S. Congress, District 3
U.S. Congress, District 4
Hank Johnson (D)
U.S. Congress, District 5
John Lewis (D)
U.S. Congress, District 6
Tom Price (R)
U.S. Congress, District 7
Thomas Wight (D)
Rob Woodall (R)
U.S. Congress, District 8
Austin Scott (R)
U.S. Congress, District 9
Doug Collins (R)
David Vogel (D)
U.S. Congress, District 10
Jody Hice (R)
U.S. Congress, District 11
Barry Loudermilk (R)
U.S. Congress, District 12
John Barrow (D)
U.S. Congress, District 13
David Scott (D)
U.S. Congress, District 14
Georgia Capitol Photo credit