Economy: Keep On Trucking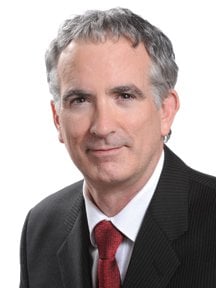 More spending by consumers, increases in industrial production and larger shipments via Georgia's ports will cause total statewide cargo volumes to outpace state and U.S. GDP growth in 2015. That's quite an accomplishment for an industry that typically moves in lockstep with the overall economy.
Industrial production's expansion will gain impetus from the continuing recovery of the construction industry, one of the most transportation-intensive sectors of the economy. Manufacturing activity will upshift in 2015, providing yet another tailwind to transportation.
Carriers' profit margins will widen slightly but will still be quite low relative to other industries. Simmering fiscal/debt problems in the European Union, modest growth in many emerging markets and an appreciating U.S. dollar against major currencies suggest that the foreign sector is not strong enough to support large gains in U.S. exports. Traffic growth therefore will have to come from within the U.S.
Bigger shipments of many durable goods, such as capital equipment and automobiles, as well as building materials are expected to drive demand for transportation. Shipments of most nondurable goods also will increase, but at a much slower pace than durables. Meanwhile, shipments of textiles and printed materials probably will decline slightly. Less positively, the need to restock inventories will diminish.
Growth in truck freight coupled with recent fleet reductions means tighter capacity, which implies less intense competition for loads within the trucking industry. However, internal competition will still be strong. Moreover, the long-term trends toward high fuel prices as well as fuel price volatility mean that long-haul truckers will face increasing competition from the railroads, which are more fuel efficient. Short-haul truckers, however, will not be overly impacted by competition from the railroads.
In general, trucking firms will be able to raise rates sufficiently to more than offset higher costs, but their pricing power will not be strong enough to cause net margins to widen dramatically.
The increased proportion of products from overseas will focus the trucking industry's growth on port cities, especially those with large port-focused distribution centers, such as Savannah. The Savannah Harbor deepening project ensures that the economic benefits to truckers in Georgia continue to expand.
Capacity reductions stemming from recent bankruptcies and volatile fuel prices will help to shore up truckers' net margins, but this will be partially offset by the ongoing consolidation of retailing. Also, looser credit implies that more carriers will add new trucks.
Demographics – the average age of truck drivers is over 55 – and positive cyclical forces will lead to a shortage of drivers and pressure to raise trucker's wages and benefits.
Meanwhile, several factors will push trucking companies to get bigger. First, more outsourcing of products from overseas favors carriers that can manage distribution both domestically and globally. Second, large retailers often prefer to deal with trucking firms that offer the broadest range of services. Third, large trucking companies can achieve economies of scale in distribution. Fourth, in the wake of September 11, shipping regulations are much more complex. Fifth, larger companies probably will find it easier to hire drivers than will smaller companies. Complex regulations, escalating operating costs and high fuel prices will cause more private companies to disband internal fleets in favor of full-service leasing and contracting with trucking firms.
Credit will be more available in 2015 than in recent years. Plus, newer trucks are more fuel efficient. So even though the upfront costs are high, substantial long-term savings will prompt more upgrades to newer trucks. High insurance costs and deductibles are an ongoing problem, especially for firms that transport hazardous materials.
Volatile fuel prices are the biggest wild card in the forecast. Due to political instability in major oil-producing countries and increases in global demand for petroleum products, pressures on fuel costs will mount in 2015. The increased use of fuel surcharges will better shield margins from swings in diesel prices, but the long-term trend toward higher fuel prices does not bode well for the trucking industry's profitability because it undermines truckers' ability to compete with the railroads.